Employee Spotlight:
Aimee

Holmes

Gavigan
Name:Aimee Holmes Gavigan
Title: Senior R&D Manager
How long  have you worked for PD?  25 years
What drew you to PD originally? I was drawn to the family atmosphere and the ability to gain experience in multiple areas of food manufacturing.
Three words to describe PD ? Family, Fun, Friendship
What do you enjoy most about working for PD? I love having the support of a great management team that allows me to innovate across our vast capabilities.
Proudest moment working at PD?I love to see our employees get their years of service awards.
If you could do another job within the company for one day, what would it be? I would love to work in the coating rooms and/or the ovens. I enjoy learning from the operators on the lines. They bring a different view on processing our products.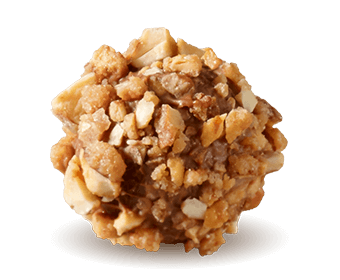 Let us be Your Secret Ingredient.
Let us develop custom-made inclusions just for you. Inquire here and one of our team members will be in touch with you shortly; we look forward to creating something extraordinary together!