Employee Spotlight: Deann Baumgartner
Name: Deann Baumgartner
Title: Director – Industrial Ingredient Sales, NA
How long  have you worked for PD? 11 years!
What drew you to PD originally? Pecan Deluxe's legacy, image and reputation drew me to Pecan Deluxe. Additionally, the opportunity to join a family owned, privately held company was an absolute honor.
Three words to describe PD: Speed to Market!
What do you enjoy most about working for PD? Team effort across all departments & truly one of the friendliest, best working environments.
What do you consider most challenging about your job? We're NOT just nuts…
If you could do another job within the company for one day, what would it be?  Tasting Specialist… LOL!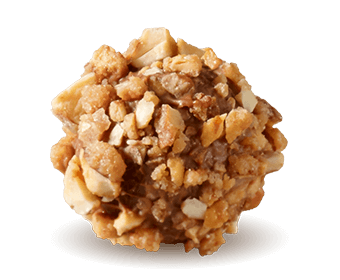 Let us be Your Secret Ingredient.
Let us develop custom-made inclusions just for you. Inquire here and one of our team members will be in touch with you shortly; we look forward to creating something extraordinary together!