Employee Spotlight: James Bruce
Name: James Bruce
Title: VP Sales and Business Development 
How long  have you worked for PD? 19 years
Three words to describe PD: Damn Good Dawgs 
What drew you to PD originally and how have you seen PD change since? Seeing colleagues join and prosper and figure it out.  I let my team find their own way for the most part without adding too many restrictive guard rails, so creativity and self-satisfaction happens.
What do you enjoy most about working for PD? Our people, both our employees and our customers. 
What do you consider most challenging about your job? Balancing growth and a genuine commitment to the customers we serve.  Its hard to be everything to everyone.
Proudest moment working at PD? Being awarded Vendor of the Year at a key customer that values a high standard in Customer Service.
Favorite project you have worked on at PD? The current marketing efforts and the rollout of popping boba has really been very challenging and satisfying at the same time.  The work our marketing team has put into a showcase website makes me very proud for them.
Favorite quote, saying, scripture or line from a movie? "We are gonna need a bigger boat."  Sheriff Brodie to Captain Quint in Jaws
If you could do another job within the company for one day, what would it be? Pilot of the company jet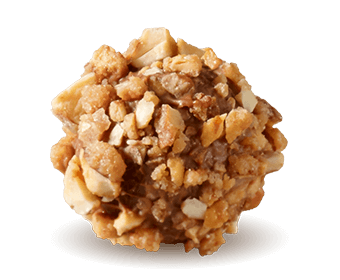 Let us be Your Secret Ingredient.
Let us develop custom-made inclusions just for you. Inquire here and one of our team members will be in touch with you shortly; we look forward to creating something extraordinary together!