Employee Spotlight: Julie Nguyen
Name: Julie Nguyen
Title: Senior R&D Specialist
How long  have you worked for PD? 19 years!
How have you seen PD change? Pecan Deluxe has grown from a small family-owned organization to a global market company, now we are bigger and stronger!
Three words to describe PD: Flexible, Innovative, and Motivating  
Proudest moment working at PD? When customer satisfied with their request/required information.
Favorite project you have worked on at PD?  Transition from old program to new program in R&D and last year working with developer prepared 1st time customer to introduce new Boba items. 
Favorite quote, saying or line from a movie?  "Where there's a will there's a way"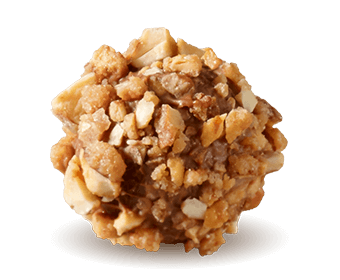 Let us be Your Secret Ingredient.
Let us develop custom-made inclusions just for you. Inquire here and one of our team members will be in touch with you shortly; we look forward to creating something extraordinary together!