Employee Spotlight: Martha Garcia
Name: Martha Garcia
Title: R+D Tech
How long have you worked for PD? 19 years
What drew you to PD originally and how have you seen PD change since? I was drawn to PD because they made my favorite things, ice creams and sweets! Since I started it grown a lot.
What do you enjoy most about working for PD? I love my coworkers!
What do you consider most challenging about your job? We make so many different products at PD, learning and keeping track of all of our flavors is definitely the most challenging part.
Favorite project you have worked on at PD? I love our brownie bites. Those are always my favorite item to make!
Do you recall any embarrassing moments at work? Once I was making a banana ribbon but I accidentally used coco flavor. I was so embarrassed!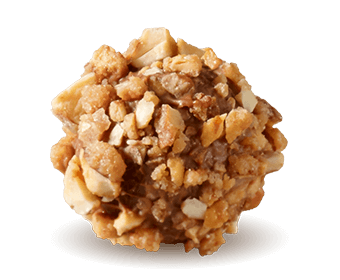 Let us be Your Secret Ingredient.
Let us develop custom-made inclusions just for you. Inquire here and one of our team members will be in touch with you shortly; we look forward to creating something extraordinary together!