Employee Spotlight: Rosa Bonilla
Name: Rosa Bonilla
Title: R+D Tech
How long have you worked for PD? I have worked for Pecan Deluxe for 23 years!
Three words to describe PD: Friendly, Flexible, Comfortable
What do you enjoy most about working for PD? The work environment and my job. Everyday is different and we don't get bored with a routine.
What do you consider most challenging about your job? Making pralines.
Proudest moment working at PD? When I hit my 20 year anniversary working here.
Favorite quote, saying, scripture or line from a movie? "Nobody is perfect"
Do you recall any embarrassing moments at work? I accidentally gave sugar instead of salt to a supervisor and he cooked with it.
If you could do another job within the company for one day, what would it be? I wouldn't change it!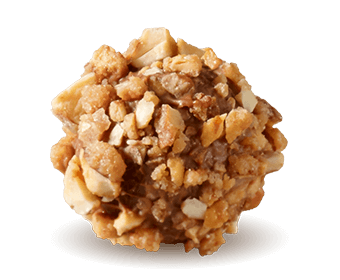 Let us be Your Secret Ingredient.
Let us develop custom-made inclusions just for you. Inquire here and one of our team members will be in touch with you shortly; we look forward to creating something extraordinary together!