Employee Spotlight: Rosita Reyes
Name: Rosita Reyes
Title: R+D Tech
How long  have you worked for PD? 36 years
How have you seen PD change since you started? It has grown a lot! 
Three words to describe PD: I would use one, opportunity! 
What do you enjoy most about working for PD? The owners are very kind and generous.
Favorite project you have worked on at PD? I love working on pralines in the lab!
Proudest moment working at PD? The day of my 35th anniversary when I got my plaque. 
If you could do another job within the company for one day, what would it be? The CEO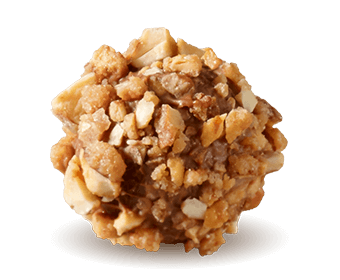 Let us be Your Secret Ingredient.
Let us develop custom-made inclusions just for you. Inquire here and one of our team members will be in touch with you shortly; we look forward to creating something extraordinary together!