Our International Offices
With offices in the US, UK, and Thailand, we work with companies worldwide and ship our products all over the globe. If you'd like to know more about our product offerings in Europe or the APAC region, our teams at our international offices will be happy to help!
Pecan Deluxe Worldwide
Think globally; act locally. It's a phrase that is often used to describe a company's capabilities and insight. Pecan Deluxe walks the talk with experienced professionals and state-of-the-art facilities located in the United States, the United Kingdom, and the Kingdom of Thailand.
We Meet All Internationally Recognized Food Quality Standards
Global Food Safety Initiative (GFSI)
Safe Quality Food (SQF)
BRC Global Standard for Food Safety
International Featured Standards (IFS) Food 6.1
Food Standards Australia/New Zealand (FSANZ)
European Food Safety Authority (EFSA) Standards
We're Where You Are
With a global footprint, our R&D, Sales, Marketing, and Manufacturing professionals located across the world are experts in developing the products that meet even the most exacting customer requests while meeting or exceeding all region-specific food safety, quality, and regulatory requirements.
Unlimited, Innovative Creations
In the fast-paced food and beverage market, it is more important than ever to stay current on insights and trends. Whether looking for new flavors, line extensions, or a collaboration for a brand new product, we have the teams, facilities, and expertise to do just that.
Let Pecan Deluxe be your secret ingredient! Our team is ready to collaborate with you to customize your product solution to be shipped virtually anywhere in the world.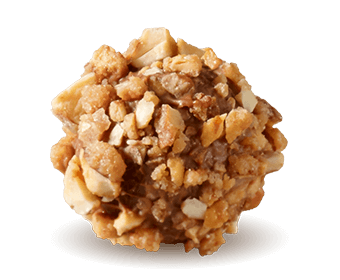 Let us be Your Secret Ingredient.
Let us develop custom-made inclusions just for you. Inquire here and one of our team members will be in touch with you shortly; we look forward to creating something extraordinary together!