Afternoon Tea?
All Natural Tea Bases
Pecan Deluxe Tea Bases
Legend says that a Chinese Emperor long ago was outside, waiting for his servant to heat up his water, when a Camelia tree leaf fell into the pot of water, creating a flavor and experience he had never known and later would be known as tea!  Whether you're the former emperor of China, a school teacher during recess, or enjoying dinner with family, we know tea is an important part of life, and we take great pride in creating amazing tea bases that not only taste amazing, but have you delighted for a lifetime!  Try one of our amazing tea bases today:  Blackberry Mint, Peach Ginger, Strawberry Hibiscus, Mango & Kiwi Melon
PD Iced Tea
Fill a one-gallon container ¾ with water (can use distilled, filtered, or spring).  Pour in one of Pecan Deluxe's tea base- 4 ounces.  Place the lid or cap on and shake the container until all is combined.  Pour mixture in a glass filled with ice and enjoy!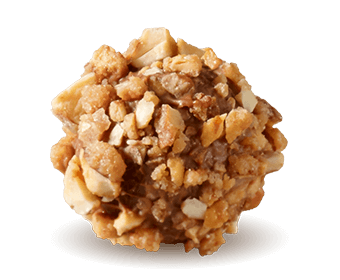 Let us be Your Secret Ingredient.
Let us develop custom-made inclusions just for you. Inquire here and one of our team members will be in touch with you shortly; we look forward to creating something extraordinary together!