Chocolate + Yogurt = Perfection!
Granola is still top of the charts when it comes to yogurt mix-ins, but a fun custom cluster and some fresh fruit is certainly a show-stopper. Pecan Deluxe Candy Company offers innumerable possibilities that work well to mix-in to your next yogurt treat, here we have clustered a nut and a shortbread crunch in a fudge confectionery coating and it definitely left the crowd more than satisfied.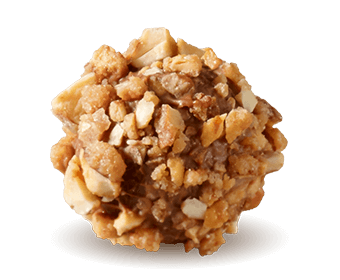 Let us be Your Secret Ingredient.
Let us develop custom-made inclusions just for you. Inquire here and one of our team members will be in touch with you shortly; we look forward to creating something extraordinary together!