Dungeons and Dragonfruit Cocktail
Happy Halloween to all you ghosts and goblins! We hope you've enjoyed all our our Boo-zy Beverages for the month of October. Our final creepy creation is this bubbling Dungeons and Dragonfruit Cocktail. 
Not only is dragonfruit a perfect play on words for Halloween, but the fruit adds a unique tropical flavor and the fresh zest of the citrus gives it an extra kick. The drink's beautiful magenta hue and sprinkle rim adds to the spooky potion-like look. But, the real star of the show is the mixed berry popping boba bubbling all over the drink thanks to the affect from the dry ice glass.
Popping Boba takes this drink from a visual delight to an irresistible taste and texture experience. If you want to take your seasonal menu from ordinary to extraodinary inquire about our popping boba or sprinkles today! 
Ingredients
For the dragon fruit syrup:
1 cup Sugar
1 cup Hot Water
1/2 cup Frozen Pink Dragonfruit
For the Dragon Fruit Limeade:
1 oz Dragonfruit Syrup
1 oz Fresh Lime Juice
4-6 oz Water
1 1/2 oz Vodka 
Method
For the dragon fruit syrup:
Combine the sugar, hot water, and frozen dragon fruit in a pan. Bring to a simmer. Stir to help thaw the fruit and dissolve the sugar.
Simmer for a few minutes, then allow the mixture to sit for a few minutes, until all of the fruit has thawed and the sugar has dissolved. Use a fine mesh strainer to strain out the seeds and any excess pulp.
For the Cocktail:
Add dry ice to the chamber of a dry ice glass. 
Rim the glass using a sugar water mixture, then coat in mixed berry sprinkles. 
Add the mixed berry popping boba to the glass.
In a cocktail shaker, add the syrup, lime juice, vodka and 4-6 ounces of water to the shaker and fill 3/4 with ice.
Shake the cocktail mixture until chilled, then fine strain the liquid into the dry ice glass and garnish with dragonfruit slice.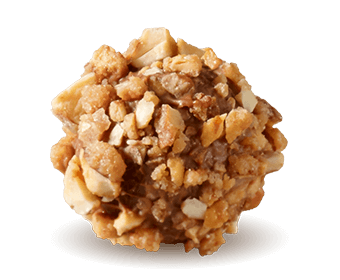 Let us be Your Secret Ingredient.
Let us develop custom-made inclusions just for you. Inquire here and one of our team members will be in touch with you shortly; we look forward to creating something extraordinary together!