Elevate Your Hummus Plate
Make it Pop!
Ingredients
½ large ripe avocado
1 15½-ounce can chickpeas, rinsed and drained
⅓cup tahini
¼ cup fresh lime juice
¼ cup sweet corn
1 garlic clove, smashed
¾ tsp. salt
¼ tsp. pepper
¼ tsp. ground cumin
¼ cup fresh cilantro leaves
2 tbsp. olive oil
Method
Set aside a few pumpkin seeds, kernels of corn and cilantro leaves to plate your finished hummus.
Using a food processor, combine all ingredients except for the olive oil. Process for about 1 minute, until smooth.
Pour in 2 tbsp. olive oil and further process a minute or until mixture is creamy.
Scoop hummus into bowl, finish with pumpkin seeds and cilantro, drizzling a little extra olive oil and topping with citrus popping boba to make an appetizer to remember.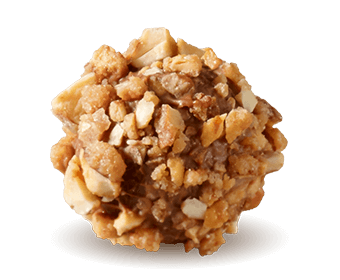 Let us be Your Secret Ingredient.
Let us develop custom-made inclusions just for you. Inquire here and one of our team members will be in touch with you shortly; we look forward to creating something extraordinary together!