Peppermint Bark
As the summer season is slowly coming to a close, we gently welcome in the Harvest season, in all its glory.  To me, fall means school schedules, the kaleidoscope of leaves, crisp air, and spending time with friends and family around a roaring campfire.  At Pecan Deluxe, we understand the meaning of family, the love for each other, and the passion of premium products.  We pride ourselves on not only being swift in our sample turnaround time, but we understand that our customers' needs come first and we enjoy bringing that to life.
One trusted favorite, an idea that never seems to tire, is our delicious Peppermint/Peppermint Bark.  What would this season be without that minty-fresh experience?  Whether you desire green, red, or a mixture of both, we can prepare these perfect candies or if you prefer a peppermint bark that's an option, too. Our collection includes white, dark, and even milk fudge coatings—the ultimate choice is yours!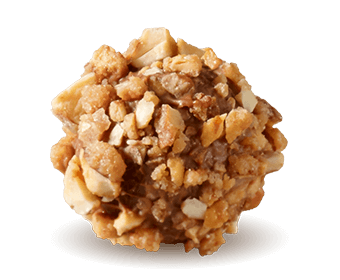 Let us be Your Secret Ingredient.
Let us develop custom-made inclusions just for you. Inquire here and one of our team members will be in touch with you shortly; we look forward to creating something extraordinary together!