Perfect Matcha
Matcha has grown over 94% on menus in the past four years according to Datassentials. While it is most popular with Asian and Gen Z consumers, 66% of people know it and 34% of people have tried it. Matcha is of course most popular in the beverage space, however keep an eye out for Matcha making its way into other spaces, namely, our snack blend concepts! 
Our "Perfect Matcha" Snack Blend is made up of our Matcha Flavored Coated Shortbread, Fudge Coated Waffle Cones, White Fudge Coated Almonds, Matcha Flavored Pumpkin Seeds, and Praline Peanuts. 
If you would like to request a sample of any of these items, or if you'd like to receive the full Snack Blend Sales Sheet get in touch with our sales team!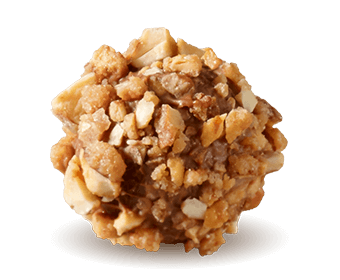 Let us be Your Secret Ingredient.
Let us develop custom-made inclusions just for you. Inquire here and one of our team members will be in touch with you shortly; we look forward to creating something extraordinary together!