Poppin' Orange Cream Float
Utilizing the latest trends, spanning multiple categories, the team at Pecan Deluxe has created a few snack blends to inspire your next culinary creation. This Poppin' Orange Cream Float is just one in the lineup of innovative snack blend concepts. 
Orange Cream, sometimes synonymous with Creamsicle, is a classic flavor for ice cream and desserts. This classic is made new, deconstructed into a snack mix. This blend features Orange Popping Candy Clusters, Shortbread Pieces, Orange Glazed Pretzels, Orange Jelly Beans*, White Coated Almonds, and Pistachios*.
If you would like to request a sample of any of these items, or if you'd like to receive the full Snack Blend Sales Sheet get in touch with our sales team! 
*not produced at Pecan Deluxe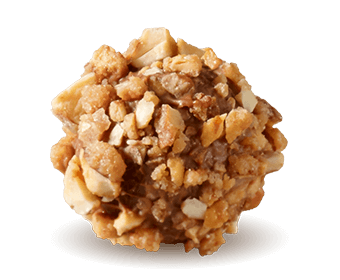 Let us be Your Secret Ingredient.
Let us develop custom-made inclusions just for you. Inquire here and one of our team members will be in touch with you shortly; we look forward to creating something extraordinary together!