Popping Spider Egg Shot
Halloween is just around the corner, and what better way to celebrate than with spooky spider egg shots, sure to impress your customers! These shots are not only creepy and crawling with spiders, but are also filled with popping boba "spider eggs" which add a pop of texture and flavor to every sip.
The Popping Spider Egg Shot can be made spirit-free for the little ghosts and goblins to enjoy as well! So, go ahead and give this delicious drink and see how popping boba can take your Halloween drink menu you from spectacular to spooktacular!
Ingredients
4 oz Chilled Lemon-Lime Soda
1 oz Cranberry Vodka
PD Cranberry Popping Boba
Creating this Spooky Spider Spirit
1. Gather the ingredients.
2. Fill shot glass a quarter of the way with PD Cranberry Popping Boba. 
2. Fill the shot glass half-way with chilled soda
3. Draw 1 ounce of cranberry vodka into a syringe. Be sure to use cranberry vodka that is red in color. 
4. Place the vodka-filled syringe into the soda. To take the shot, the drinker shoots the syringe into the shot glass then enjoys!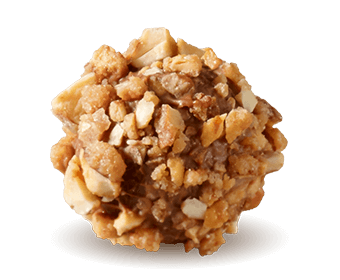 Let us be Your Secret Ingredient.
Let us develop custom-made inclusions just for you. Inquire here and one of our team members will be in touch with you shortly; we look forward to creating something extraordinary together!