Salad Gold
Salad
1 Bag Mixed Greens
1 Apple (we used a Honey Crisp)
½ Red onion
6 oz. Blue cheese Crumbles
¼ cup PDCC Praline Pecans
¼ Cup PDCC Bacon Flavored Sprinkles
Dressing
1/4 cup maple syrup
1/3 cup apple cider vinegar
1/2 cup mayonnaise
2 Tablespoons brown sugar
1 teaspoon salt
1/4 teaspoon pepper
1/4 cup olive oil
Instructions
Place salad in a large bowl.
Top with onion, pear, pecans and blue cheese. Toss until combined.
Place all dressing ingredients in a blender and blend until smooth.
Pour dressing over salad and toss to coat.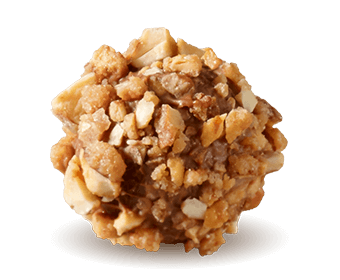 Let us be Your Secret Ingredient.
Let us develop custom-made inclusions just for you. Inquire here and one of our team members will be in touch with you shortly; we look forward to creating something extraordinary together!