Indulgent snacking is all about the experience.
What flavors are you craving, which combinations elevate your mood? In this quest for the perfect snack combination, don't overlook the crucial element of a sensual taste sensation! We're talking about layers of flavors that make your mouth water at the very thought of them. A treat that if you closed your eyes you could smell them and when you finally toss them into your mouth the sound of crackling candy enhances the delightful flavor and multi-textural experience that a well done snack can provide. Incorporating contrasting flavors like sweet and salty, or sometimes even spicy and savory, and engaging multiple senses is what makes a snack, premium and desirable. Indulgent, premium snack mixes are all the rage right now. With our busy lifestyles, we are always looking for a quick snack to satiate our hunger and spike our energy levels or mood. Check out the scoop on what's trending in this space and some inspiration for combining flavors for the perfect snack blend.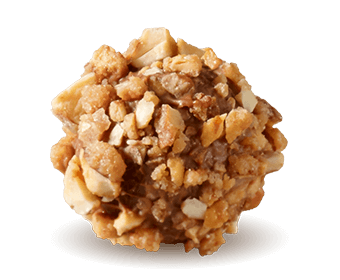 Let us be Your Secret Ingredient.
Let us develop custom-made inclusions just for you. Inquire here and one of our team members will be in touch with you shortly; we look forward to creating something extraordinary together!