Toppings
Our Products
Our vast product range of cookie doughs, nougats, artisanal sprinkles and hard candies should always be top of mind when enhancing current items or developing new products. Take your chocolate cake up a notch by adding our salted caramel sprinkles or start the day off right with some espresso cookie dough added to your favorite vanilla ice cream. Ice cream for breakfast, yes please!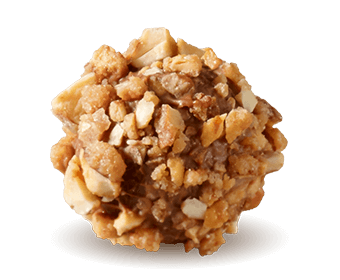 Let us be Your Secret Ingredient.
Let us develop custom-made inclusions just for you. Inquire here and one of our team members will be in touch with you shortly; we look forward to creating something extraordinary together!