Turtle Cheesecake
Indulgence is the name of the game when it comes to this Turtle Cheesecake Snack Mix. For U.S. consumers, the top reason for consuming indulgent snacks is "for enjoyment/pleasure." When asked what made a snacking experience indulgent the answer was "when it was not about health but enjoyment." Innova also shares "19% of U.S. consumers claim to have increased their consumption of indulgent snacks over the past 12 months."
This Turtle Cheesecake Snack Mix consists of Fudge Coated Pretzels, Cream Cheese Clusters, Graham Cookies, Caramel Pretzels, Salted Caramel Praline Pecans, and Chocolate Chips.*
If you would like to request a sample of any of these items, or if you'd like to receive the full Snack Blend Sales Sheet get in touch with our sales team! 
*not produced at Pecan Deluxe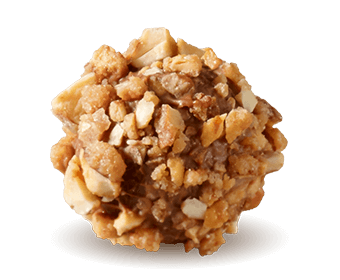 Let us be Your Secret Ingredient.
Let us develop custom-made inclusions just for you. Inquire here and one of our team members will be in touch with you shortly; we look forward to creating something extraordinary together!