Witches Brew
Are you looking for a spooky and delicious drink to serve at your Halloween party? Look no further! This Witches Brew Cocktail is the perfect potion for any witch or wizard. With its vibrant green color and fizzy effect, it will surely cast a spell on your guests!
Note: If you want to take the spooky factor up a notch, you can also add dry ice to create a fog effect. However, be sure to handle dry ice with care and follow the recommended safety precautions.
Remember, this Witches Brew Cocktail (or Mocktail) is meant to be enjoyed responsibly. Drink responsibly and have a wickedly good time at your Halloween party!
Cheers and happy brewing! 🧙🍸
Ingredients
1 oz Vodka (optional)
6 oz Pineapple Juice
.5 oz Blue Curacao (optional)
Splash of Sprite
Gummy Eyeballs, for spooky effect
Creating This Spooky Cocktail Recipe
In a cocktail shaker, add ice, vodka, pineapple juice, and blue curacao.
Shake well to combine the ingredients.
Add popping boba to a glass and strain the cocktail mixture into the glass.
Top it off with sprite for a sparkling effect.
Garnish with a gummy eyeballs for an extra spooky touch.
Serve immediately and enjoy your Witches Brew Cocktail!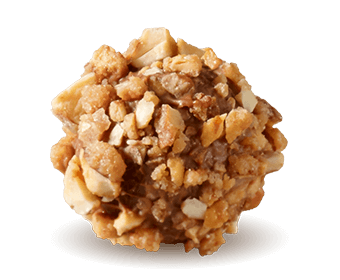 Let us be Your Secret Ingredient.
Let us develop custom-made inclusions just for you. Inquire here and one of our team members will be in touch with you shortly; we look forward to creating something extraordinary together!