Boba shortage in Dallas: Smaller tea shops feeling the sting
April 19, 2021
Boba is booming in Texas and demand is high, so customers are frustrated, shop owners say.
The news of an impending boba shortage first came on April 8 when the co-owners of the first and only American boba factory, US Boba Co., posted a video announcing a national shortfall. The shortage is due to pandemic-related supply chain disruptions exacerbated by congested ports on the West Coast.
Instead of importing from Taiwan like most distributors, US Boba manufactures the chewy tapioca pearls used in milk teas at its Hayward, Calif., factory, but to produce them, it still needs tapioca starch, which usually comes from Thailand.
All products that regularly come from Asia, like apparel and electronics, could be held up, says David Fan, founder of Fanale Drinks, a bubble-tea supplier, and Teaspoon, a bubble-tea chain, in the video.
Within days after the post, San Francisco Chronicle reported on the potential depletion, saying, "The U.S. is entering a boba crisis." MarketWatch's headline was similarly alarming: "Brace yourselves, bubble-tea lovers: The U.S. faces a boba shortage that may last months."
Now, many across the country are wondering how, or if, the impasse will affect them. For D-FW boba enthusiasts, the answer is complicated: It depends.
Read the full article here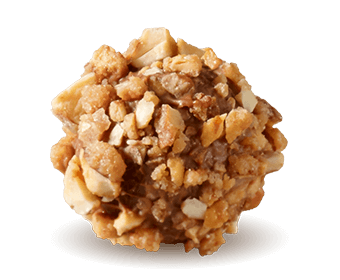 Let us be Your Secret Ingredient.
Let us develop custom-made inclusions just for you. Inquire here and one of our team members will be in touch with you shortly; we look forward to creating something extraordinary together!