Ingredient suppliers put a spotlight on value-added ingredients.
May 10, 2022
POPPING CANDY
For use both as an inclusion and a topping decoration, popping candy from Pecan Deluxe Candy Co. provides an exciting mouthfeel and taste sensation. Popping candy comes in a variety of forms perfect for any application. Blending hard candy and popping candy is ideal for providing an intense flavor blast and a memorable mouthfeel, the company says. Confectionery- or fat-coated popping candy is ideal for maintaining that popping sensation in any moist environment and comes in many color options or is blended with two colors. The company also offers fizzy clusters that combine selected ingredients and popping candy with confectionery coating.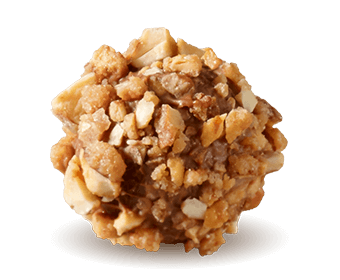 Let us be Your Secret Ingredient.
Let us develop custom-made inclusions just for you. Inquire here and one of our team members will be in touch with you shortly; we look forward to creating something extraordinary together!