Nuts about Nuts!
Berry Maple Pancake Feature Flavor
June 19, 2023
We are nuts about nuts in our ice cream! Nuts are one of the most classic ice cream inclusions, but that's not to say they can't be exciting. Between classic favorites, and the countless ways brands are finding to use nuts in new and exciting ways, nuts are still a powerhouse inclusion.
When it comes to nuts popularity, added texture, flavor and their inherent health benefits, stand out as paramount amongst their benefits.
Texture is an important part of the eating experience as it seems to be one of the most determining factors on whether we enjoy a food or beverage. Items with a great texture are often perceived as premium as they improve the overall experience and further engage consumers providing a richer sensory experience. This especially goes for ice cream and yogurts.
It's no secret that the most common purchasing driver especially for desserts and ice cream is flavor. Flavor is KING. The chart below highlights which product attributes most influence purchasing of desserts and ice cream in the US and Canada, with global averages on the left. Taste/Flavor comes out on top around the world.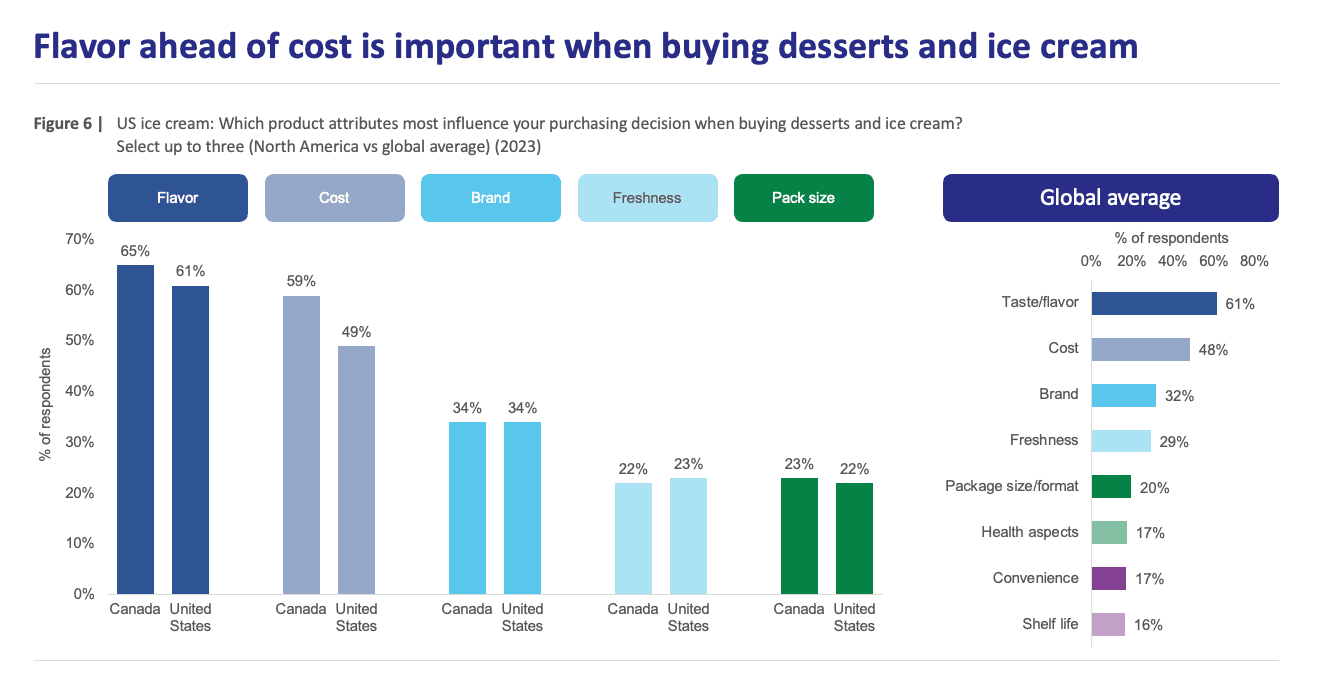 In addition to providing taste and texture, nuts also provide the following health benefits:
An added source of protein. Nuts contain more protein than most other foods. Protein helps build strong bones and improves the function of the immune system.
Nuts have healthy fats that can help with a variety of health issues including, lowering cholesterol, and improving heart health. The fatty acids found in nuts can assist in lowering blood pressure.
Of the "Dairy and Non-Dairy Ice Cream and Frozen Yogurt" product launches in 2023 so far (1/1/23 – 6/19/23) 609 of the 2,656 flavors included some type of nuts. That's over 20% of all ice cream and frozen yogurt product launches that contain some sort of nut ingredient. As represented in the graph below, the most popular nut ingredient is Almonds.

In the first half of 2023, based on new launches, the Top 10 Nuts used in Dairy and Non-Dairy Ice Creams and Frozen Yogurts were:
Almond
Hazelnut
Peanut
Cashew
Pistachio
Pecan
Walnut
Macadamia
Praline
Chestnut
Almonds show a huge potential for growth as both an inclusion and a flavor. On a global scale, almond alone features as the fifth leading flavor in new product development in "Dairy Based Ice Cream & Frozen Yogurt" launches from July 2021 to December 2022.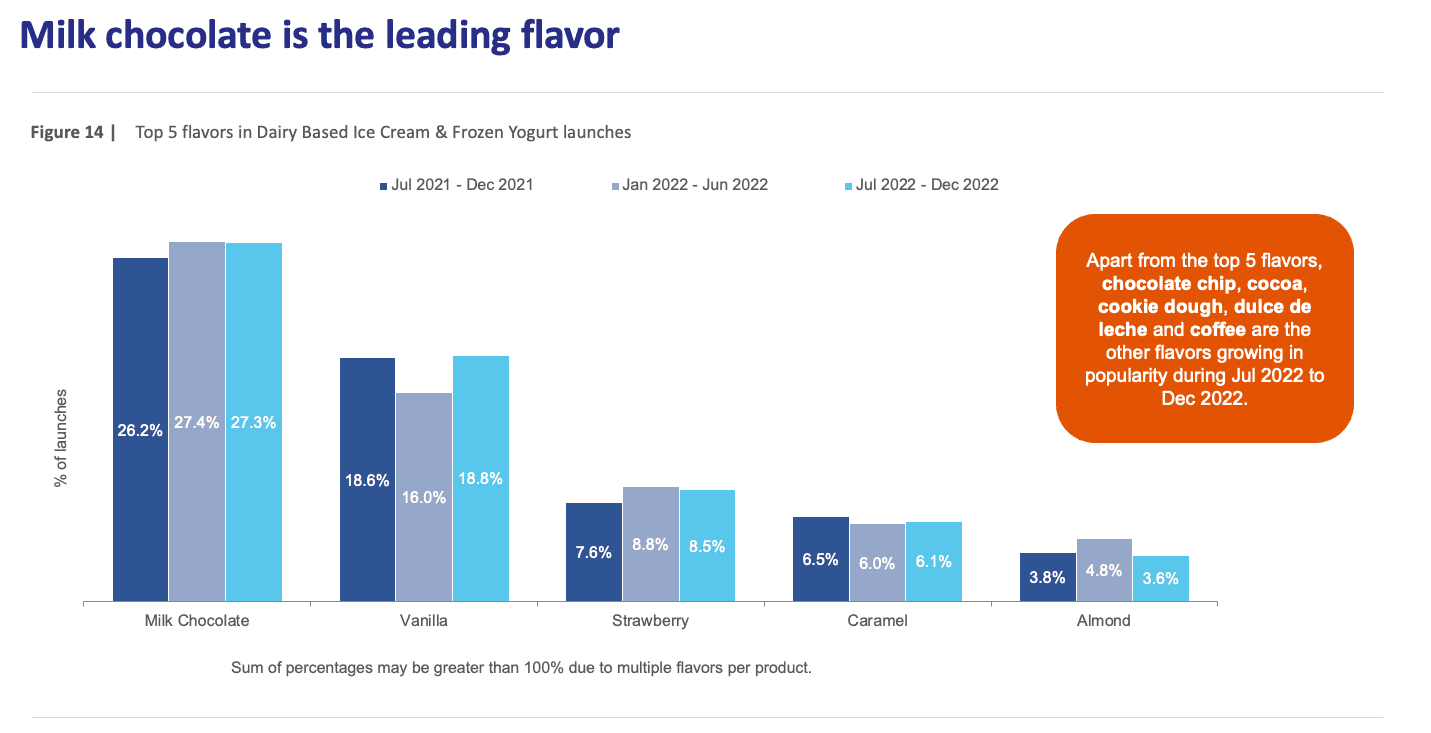 Nuts as ice cream inclusions are near and dear to Pecan Deluxe, as our name which pays homage to one of our first products would suggest. In this years Pecan Deluxe Feature Flavor lineup, Praline Pecans take center stage in our Berry Maple Pancake flavor. This irresistible flavor features 2/3 Maple Praline Ice Cream blended with 1/3 Berry Ice cream, swirls of Maple Pancake Textured Variegate and loaded with Praline Pecans and Maple Pancake Pieces.
Looking for the perfect nut for your next hit flavor? Check out our Pralines page!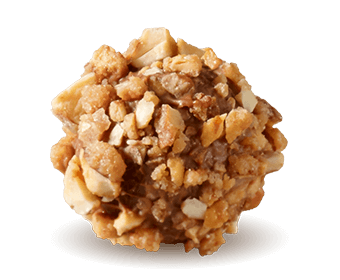 Let us be Your Secret Ingredient.
Let us develop custom-made inclusions just for you. Inquire here and one of our team members will be in touch with you shortly; we look forward to creating something extraordinary together!