Showcase: IFT's Shift20
September 06, 2021
Vegan-friendly ingredients
Pecan Deluxe Candy Co. says it takes great pride in creating innovative inclusions and ingredients based on the latest trends for nutritional/functional requirements that consumers are craving. It recently produced a line of vegan-friendly products in its culinary kitchen, including a decadent vegan Brownie Crumble perfect for nondairy "ice cream" and "yogurt" and frozen desserts. Pecan Deluxe makes it possible to indulge within the boundaries of desired nutritional regimens.
Liquid cane sugar
Sugaright, a subsidiary of CSC Sugar, said Sugaright L350 liquid cane sugar is an economical and sustainable alternative to traditional water- white liquid sugar. Innovative companies modified their decades-old liquid sugar color specifications when they discovered that darker color options have no significant impact on the color or flavor of their finished products. Sugaright L350 can be used in products such as ice cream, yogurt and beverages. Fair Trade Certified, Bonsucro certified and Non-GMO Project Verified options are available to meet sustainability demands. 901-290-6623; www.sugaright.com
Read the full article here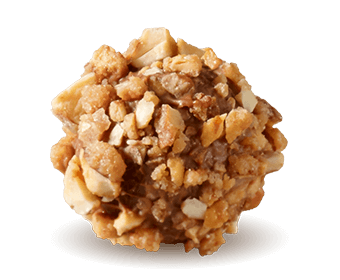 Let us be Your Secret Ingredient.
Let us develop custom-made inclusions just for you. Inquire here and one of our team members will be in touch with you shortly; we look forward to creating something extraordinary together!