Need to Meet Specialized Dietary Needs? We've Got You Covered!
Custom Product Development
Since 1950, we've worked with hundreds of companies to bring thousands of unique, great-tasting sweets, treats, and snacks to millions of consumers around the globe. A conversation with a member of our team is all it takes to get started.
Inclusion Sourcing
Our inclusions meet numerous international food safety standards and can be made to satisfy vegan/vegetarian, gluten-free, non-GMO, and dairy-free requirements, among others. Click below to learn more.
Customer Service
Pecan Deluxe provides best-in-class customer service by being a liaison between our customers and all of our internal departments. We are the front line of order placement, delivery scheduling, and issue management for our customers—a responsibility we take very seriously.
Our Customer Service department takes a partnership approach with each and every one of our customers. We pride ourselves on responding quickly, resolving issues, and avoiding surprises. There's nothing we love more than meeting and exceeding customer expectations with every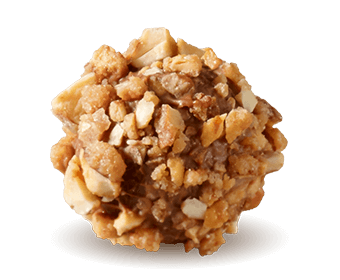 Make Pecan Deluxe Your Secret Ingredient.
Let us develop custom-made inclusions just for you. Inquire here and one of our team members will be in touch with you shortly; we look forward to creating something extraordinary together!