A Taste of Our Exciting Flavors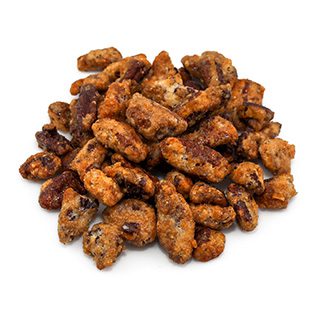 BBQ Pecans
Brownie Pieces
Cheddar Pie Chips
Chocolate Cookie Dough
Chocolate Granola
Churro Pieces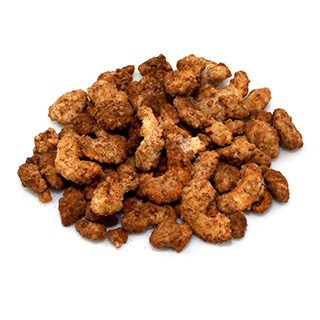 Cinnamon Cashews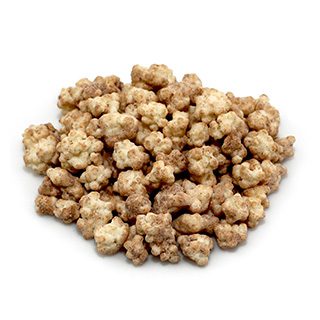 Cinnamon Roll Clusters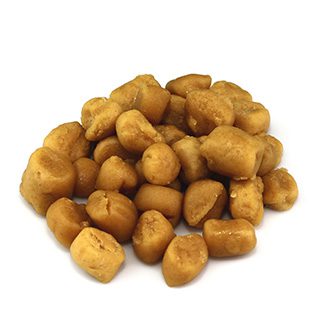 Cookie Dough
Cookies and Cream Clusters
Dark Chocolate Hazelnut Clusters
Double Chocolate Chip Dough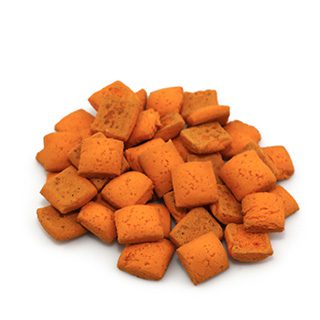 Fried Flvd Pie Chips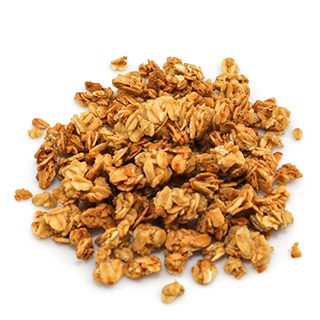 Granola
Large Chocolate Coated Pretzels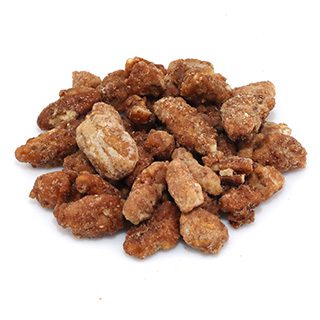 Large Praline Pecans
Matcha Coated Shortbread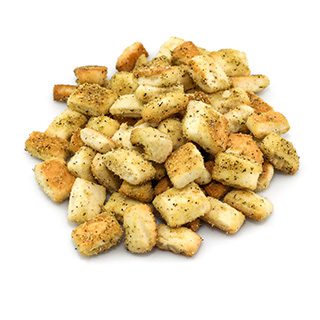 Mediterranean Pie Chips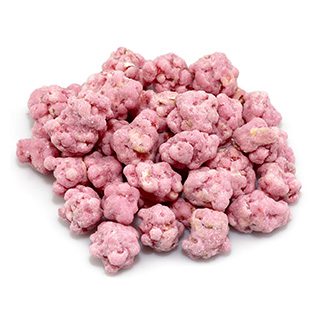 Mixed Berry Clusters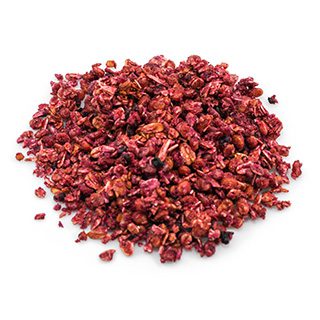 Mixed Berry Granola
Orange Cream Pretzel Clusters
Popcorn Clusters
Praline Almonds
Praline Mocha Almonds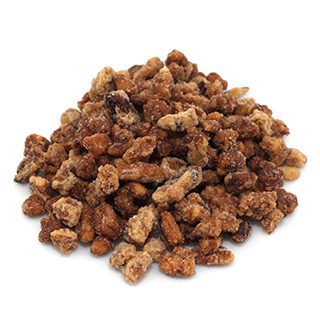 Praline Pecans
Praline Pumpkin Seeds
Ranch Coated Pretzels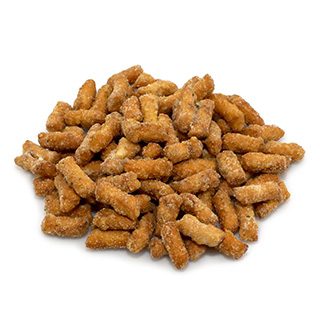 Sea Salt Praline Pretzel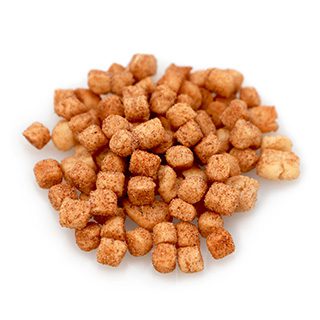 Snickerdoodle Dough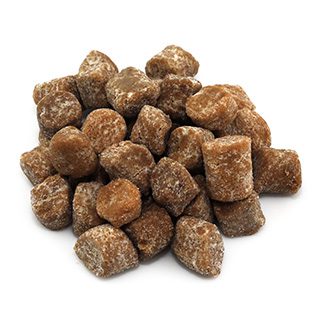 Sticky Bun Dough
Strawberry Clusters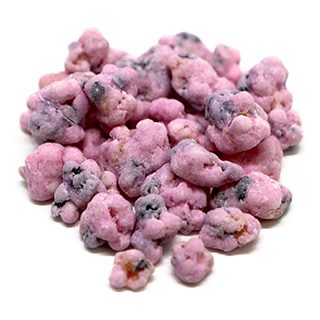 Wildberry Clusters
Everything you Need to Craft a One of a Kind Creation
We specialize in creating innovative ingredients for our customers, creating new taste, color and texture sensations to elevate ordinary to extraordinary.
Bacon Sprinkles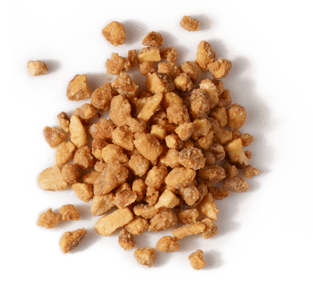 Honey Praline Peanuts
Mediterranean Pie Chips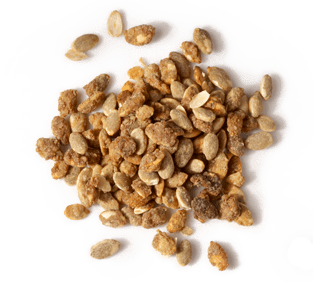 Praline Pumpkin Seed
Get Inspired
With our ability to create customized products just for you, Pecan Deluxe is the perfect partner for a truly indulgent snack. We are the secret ingredient needed to provide the taste experience your customers are looking for. Add the visual appeal and texture your snack needs to stand out, taste incredible, and keep your customers coming back again and again.
Why Hundreds of Leading Manufacturers and Food Service Providers Trust Pecan Deluxe
Family owned and operated for over 70 years
Lean management with direct access to decision makers
Speed to market and quick turnaround time for samples
Dedicated account team
Products made to order
Ethical sourcing and social accountability
Commitment to quality and food safety
Ingredient sourcing continuity and strict supplier standards
Quality You Can Trust
We are recognized by the Global Food Safety Initiative and hold an SQF Level 2 Certification for our dedication to food safety and quality. Our name is on our products and we stand behind them 100%.
Custom Options
Don't see the Snacking inclusion of your dreams? Get in touch with our experienced Culinary Innovation and R&D teams. We have a passion for creating innovative recipes perfectly suited to your every specification. We are happy to help!
As a family-owned business, we appreciate partnerships with great companies like Pecan Deluxe. We appreciate the attention to detail and creative approach the R&D and regulatory teams offer. It is very convenient when samples come quickly and on target (even with multiple options) and paperwork is completed on time, every time! We are very satisfied with this partnership!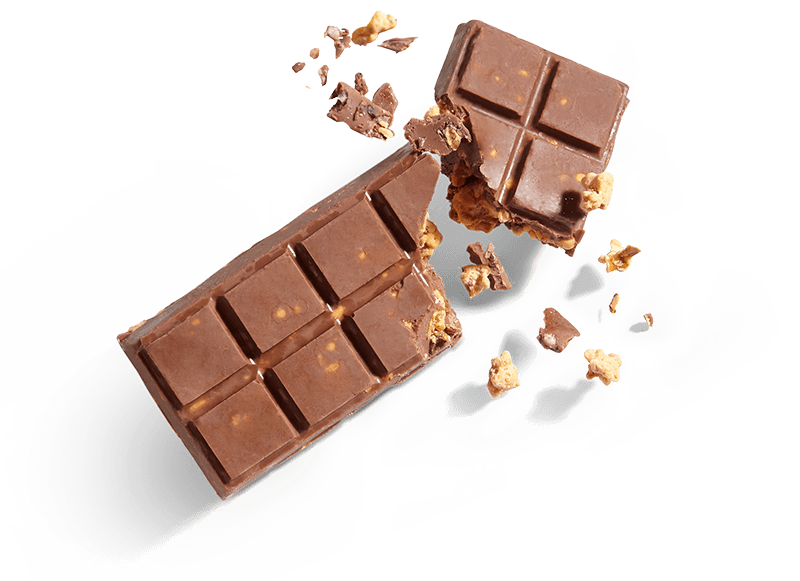 Let us be Your Secret Ingredient
Let us develop custom-made inclusions just for you. Inquire here and one of our team members will be in touch with you shortly; we look forward to creating something extraordinary together!