A Taste of Our Exciting Flavours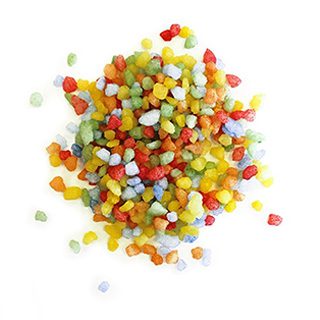 5 Coloured Sugar Pearl Blend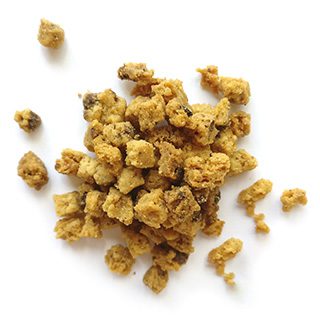 Baked Chocolate Chip Cookie Pieces 6mm (Frozen)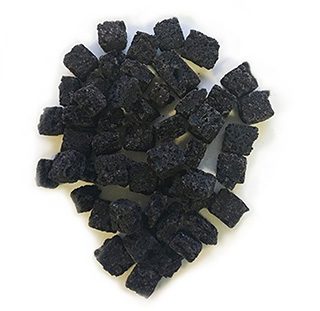 Baked Double Chocolate Cookie Pieces 12mm (Frozen)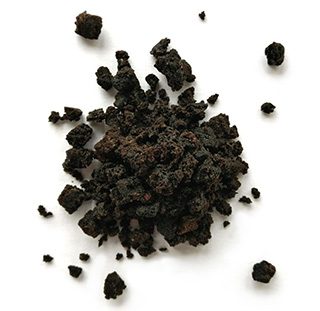 Baked Double Chocolate Cookie Pieces 6mm (Ambient)
Bakestable Caramel Fudge Pieces 9mm (Ambient)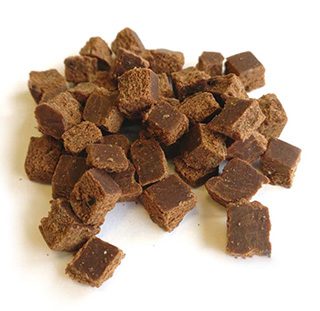 Bakestable Choc Fudge Pieces 9mm (Ambient)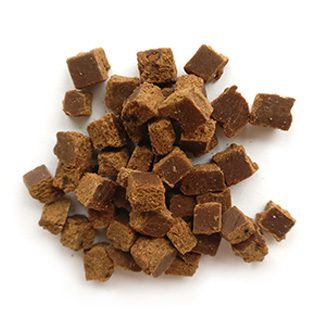 Bakestable Chocolate Nougat Fudge Pieces (Ambient)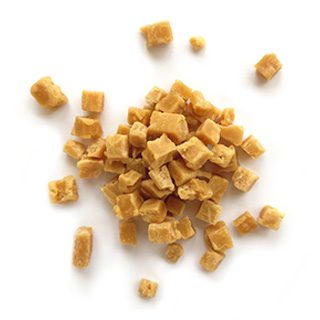 Bakestable Salted Caramel Fudge Pieces 6mm (Ambient)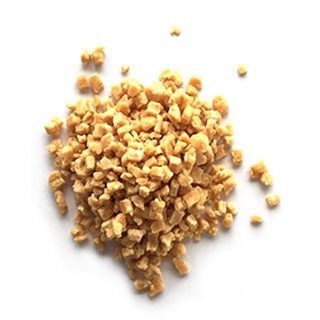 Bakestable Salty Fudge Pieces 3mm (Ambient)
Bakestable Salty Fudge Pieces 6mm (Ambient)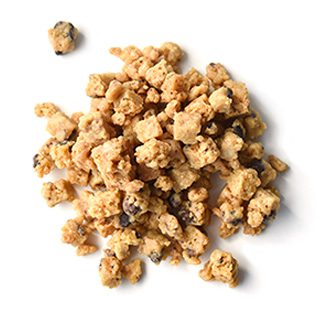 Barrier Coated Chocolate Chip Cookie Pieces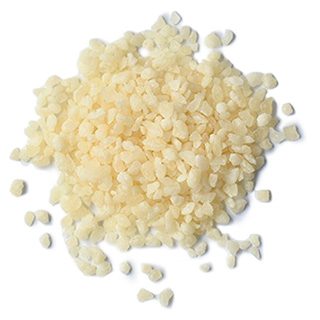 Barrier Coated Cola Flavoured Popping Candy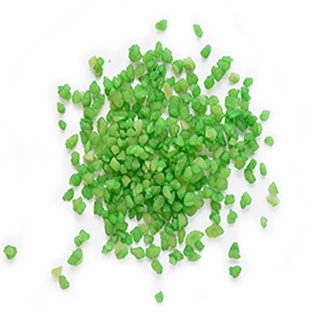 Barrier Coated Green Popping Candy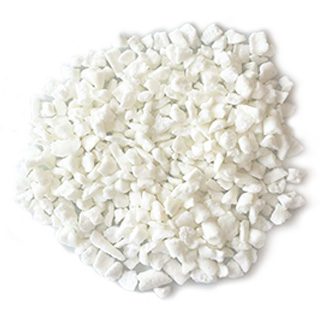 Barrier Coated Meringue Granules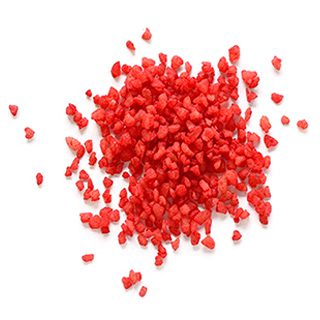 Barrier Coated Pink Popping Candy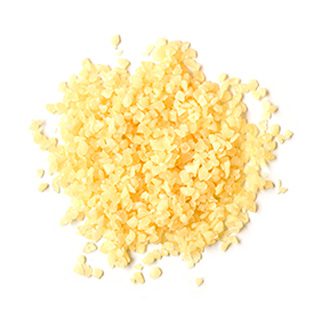 Barrier Coated Popping Candy (Ambient)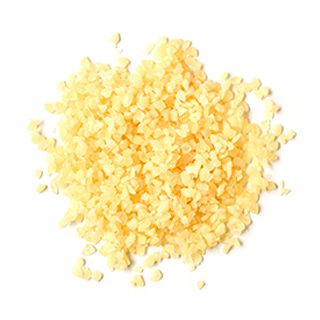 Barrier Coated Popping Candy (Frozen)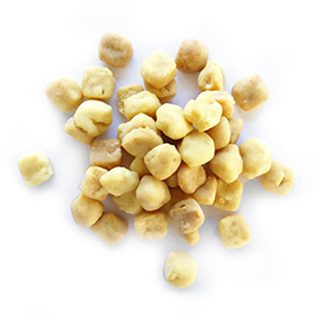 Barrier Coated Scone Pieces 8mm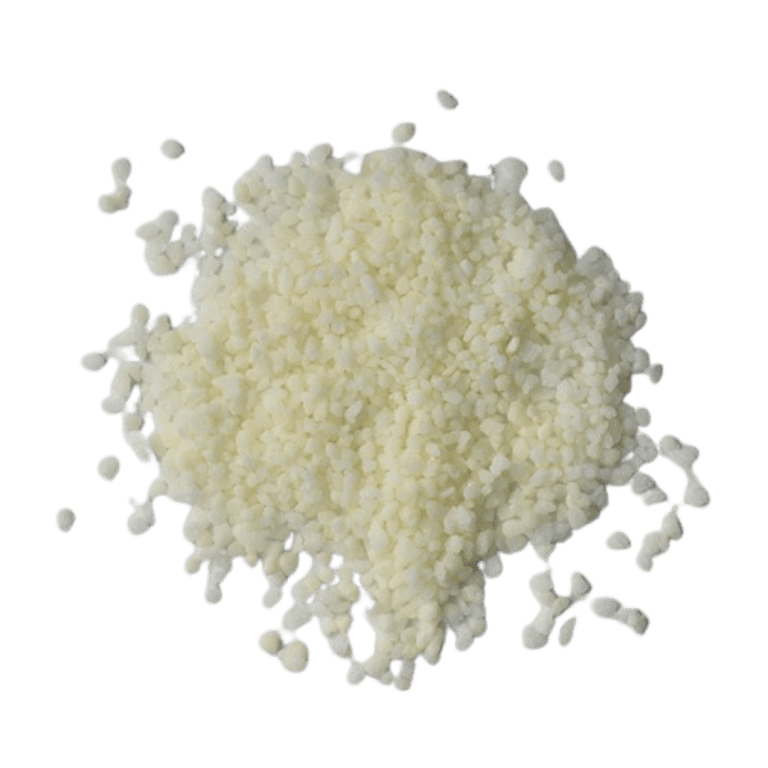 Barrier Coated Strawberry Flavour Sour Sugar Pearls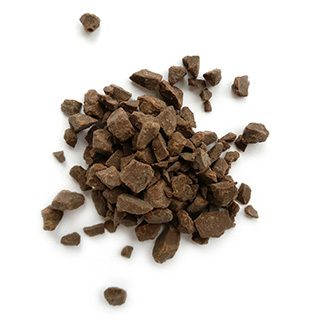 Belgian Chocolate Truffle (Ambient)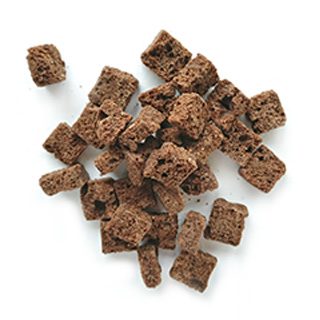 Bittersweet Brownies 12mm (Ambient)
Bittersweet Brownies 12mm (Frozen)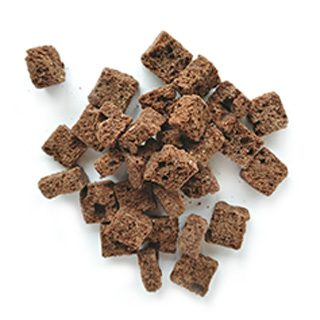 Bittersweet Brownies 12mm (Frozen)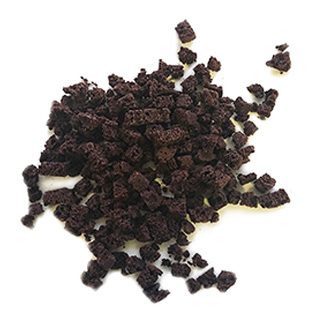 Bittersweet Brownies 6mm (Ambient)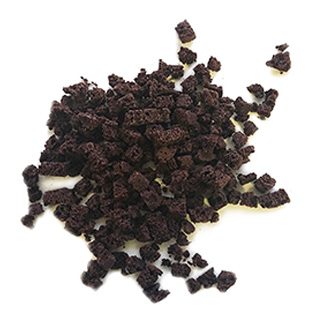 Bittersweet Brownies 6mm (Frozen)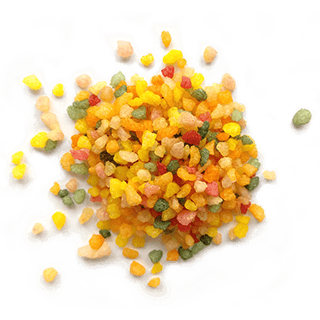 Blended Coloured Sugar Pearls (yellow, Orange, Green and Blue)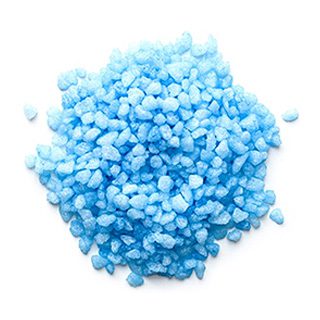 Blue Sugar Pearls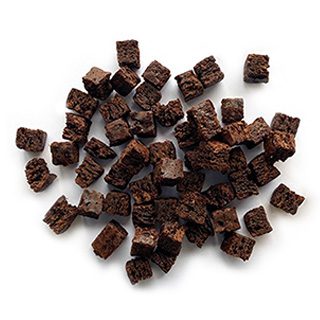 Brownie pieces 9mm
Caramel Sauce (Frozen)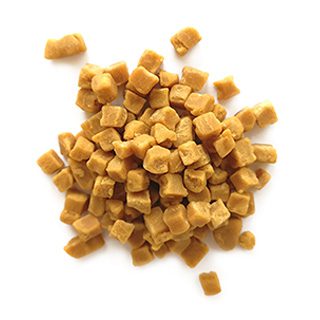 Caramel Truffle Pieces 6mm (Ambient)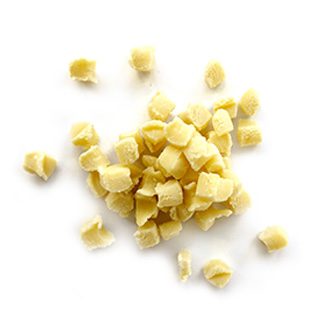 Cheesecake Pieces 8mm (Frozen)
Chewy Brownie Pieces 12mm (Frozen)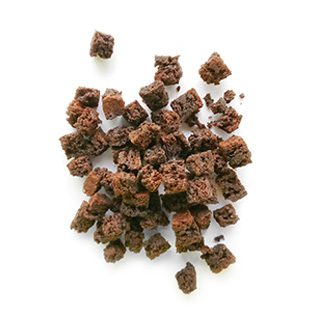 Chewy Chocolate Brownie Pieces 6mm (Frozen)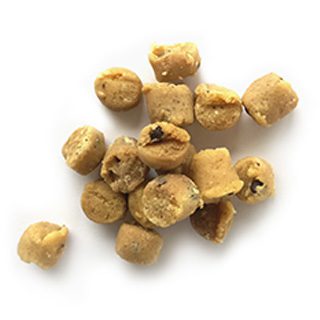 Chocolate Chip Cookie Dough Pieces 14mm (Frozen)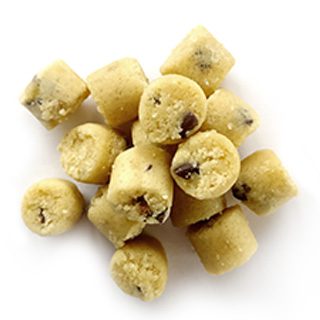 Chocolate Chip Cookie Dough Pieces 19mm (Frozen)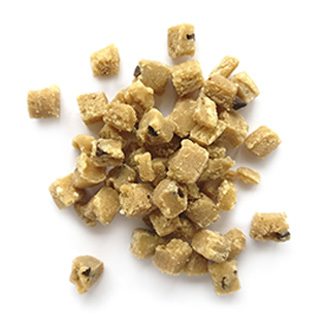 Chocolate Chip Cookie Dough Pieces 8mm (Frozen)
Chocolate Fudge Chunks 6mm (Frozen)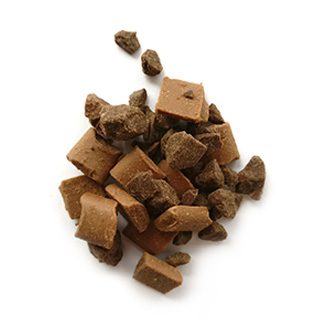 Chocolate Truffle Blend (Ambient)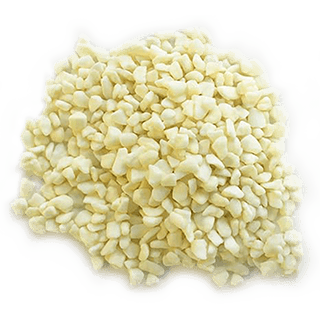 Cocoa Butter Meringue Granules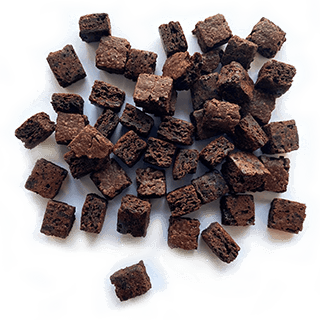 Cocoa cookie pieces 12mm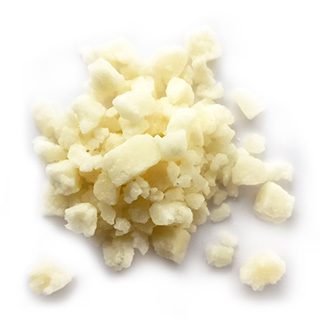 Coconut Fudge Pieces 6mm (Ambient)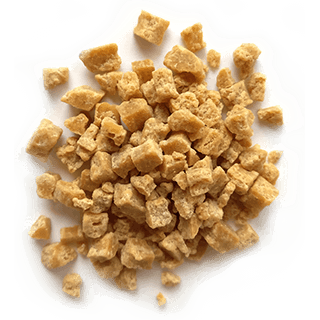 Cookie Dough Flavour Fudge Pieces 6mm (Ambient)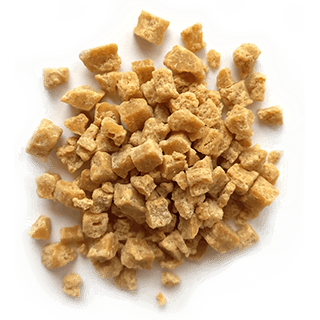 Cookie Dough Flavour Fudge Pieces 9mm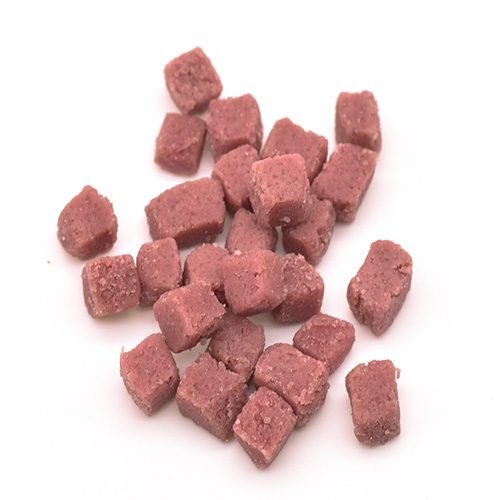 Cookie Dough Pieces 8mm (Frozen)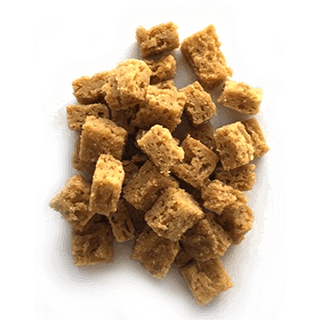 Cookie pieces 12mm (ambient)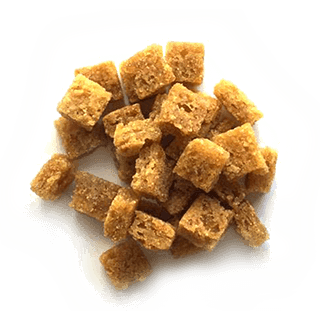 Cookie pieces 12mm (frozen)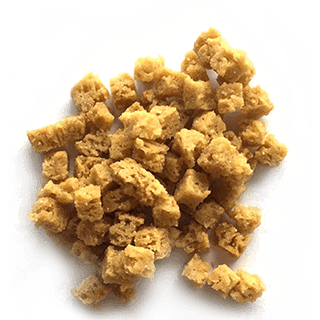 Cookie pieces 6mm (Frozen)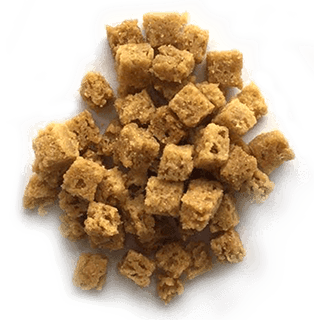 Cookie pieces 9mm (ambient)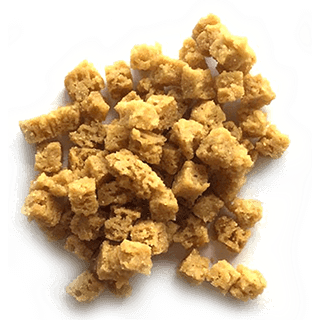 Cookie pieces 9mm (frozen)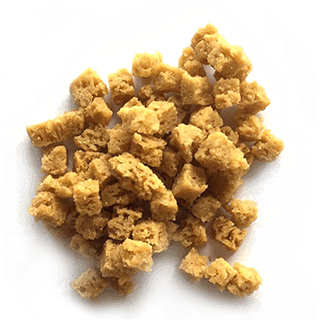 Cookie Pieces, 6mm (Ambient)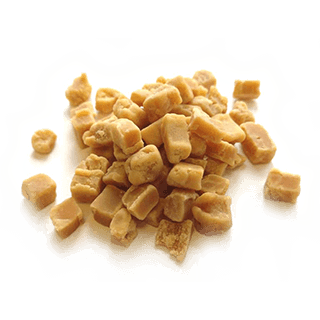 Dairy Fudge Pieces 9mm (Ambient)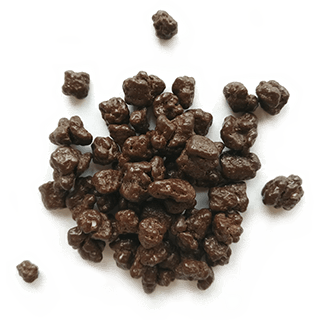 Dark Chocolate Coated Meringue Granules (Ambient)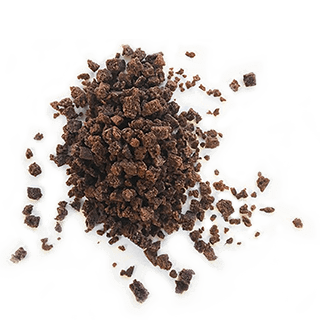 Dark Sponge Cake Pieces 9mm (Frozen)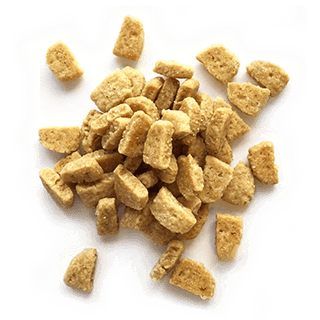 Digestive Style Biscuit Pieces (Frozen)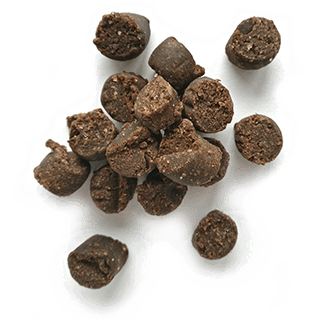 Double Chocolate Chip Cookie Dough Pieces 14mm (Frozen)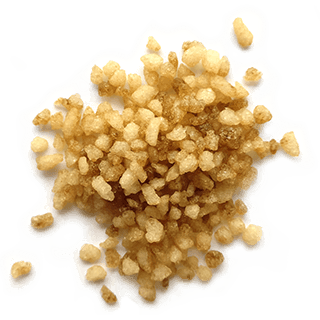 Ginger Flavoured & Coloured Sugar Pearls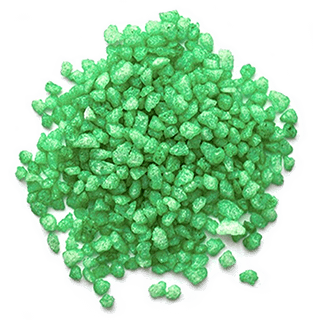 Green Sugar Pearls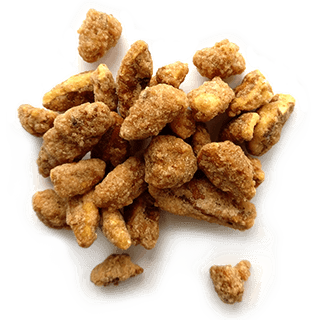 Honey Glazed Praline Pecans Large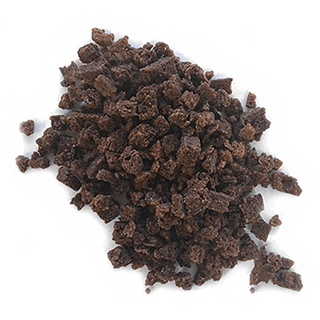 Indulgent Chocolate Brownie 6mm (Frozen)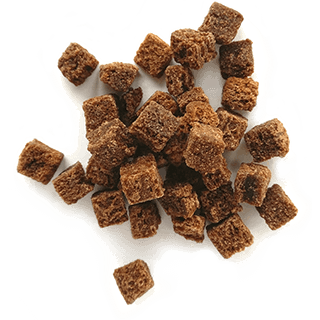 Indulgent Chocolate Brownie Pieces 9mm (Frozen)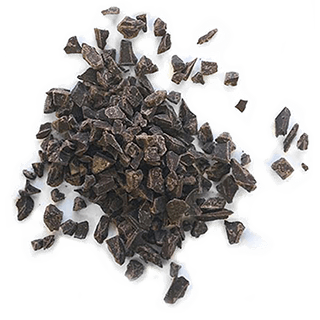 Low Melt Compound Pieces (Frozen)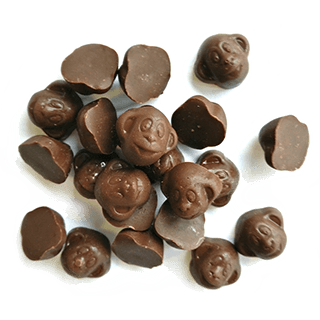 Low Melt Dark Compound Monkeys (Frozen)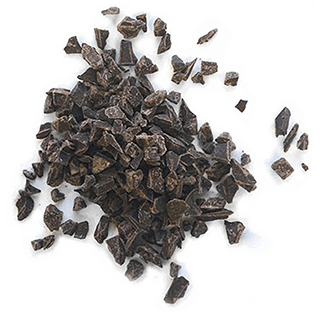 Low Melt Dark Compound Pieces (Frozen)
Low Melt Dark Compound Raspberry Cups (Frozen)
Low Melt Milk Compound Fudge Cups (Frozen)
Low Melt Milk Compound Peanut Butter Flavour Cups (Frozen)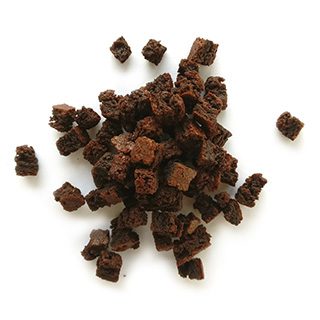 Low Sugar Brownie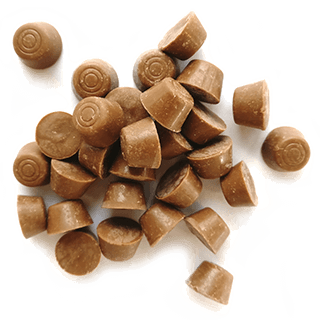 Milk Chocolate Caramel Cups (Ambient)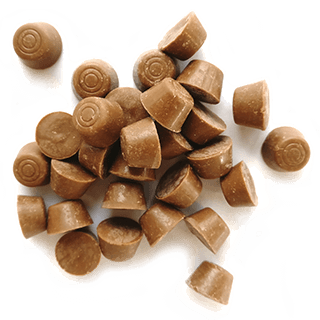 Milk Chocolate Caramel Cups (Frozen)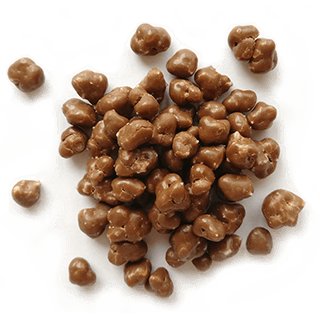 Milk Chocolate Coated Honeycomb Pieces (Ambient)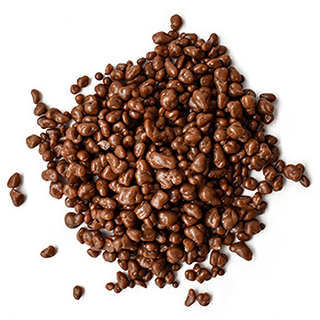 Milk Chocolate Coated Popping Candy Pips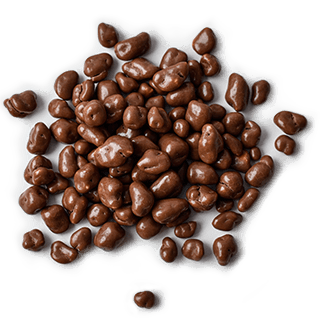 Milk Chocolate Coated Pretzel Pieces
Milk Chocolate Peanut Butter Flavour Cups (Ambient)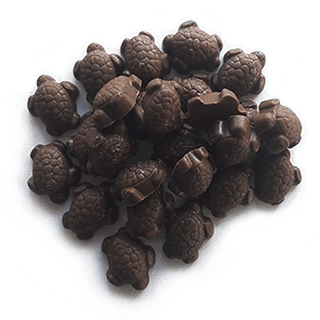 Milk Compound Caramel Filled Turtles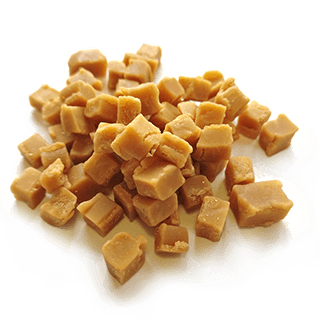 Natural Bakestable Caramel Fudge Pieces 6mm (Ambient)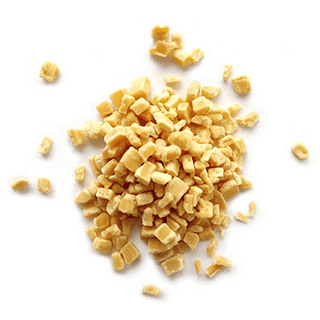 Natural Caramel Fudge Pieces 3mm (Ambient)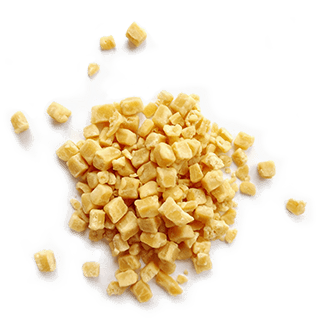 Natural Caramel Fudge Pieces 6mm (Ambient)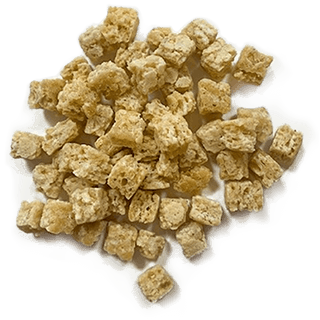 Oaty Cookie Pieces 9mm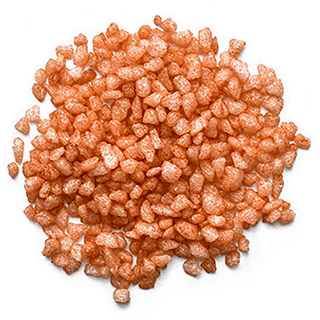 Orange Sugar Pearls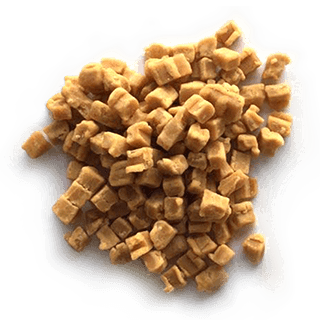 Peanut Butter Flavour Fudge Pieces (Ambient)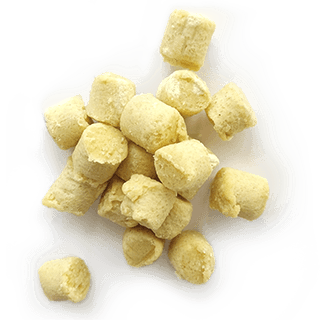 Plain Cookie Dough Pieces 14mm (Frozen)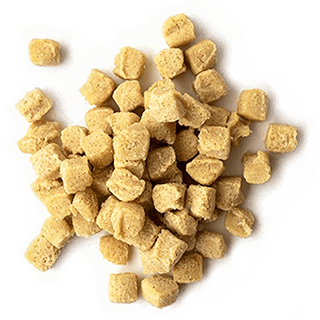 Plain Cookie Dough Pieces 8mm(Frozen)
Plain Popcorn Pieces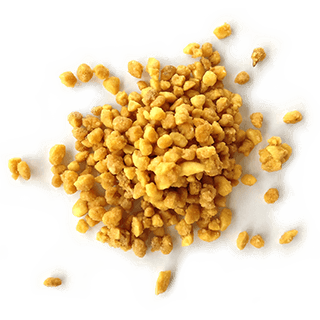 Praline Almonds Small
Praline Banana Chips
Praline Coconut Chips
Praline Desiccated Coconut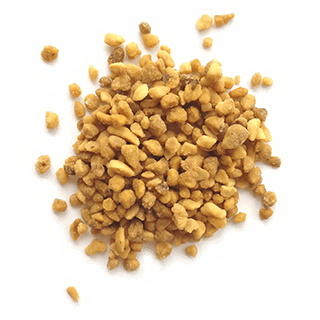 Praline Hazelnuts Extra Small
Praline Hazelnuts Whole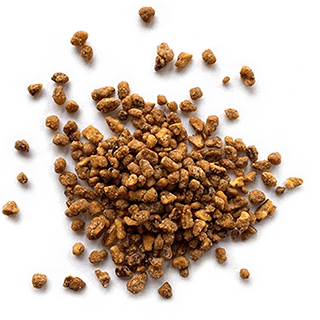 Praline Nibbed Almonds
Praline Pecans Extra Small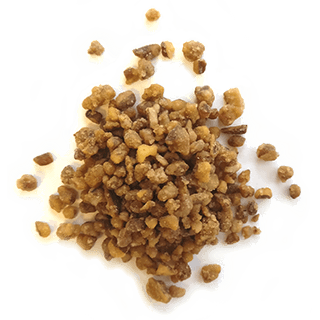 Praline Pecans Extra Small (Frozen)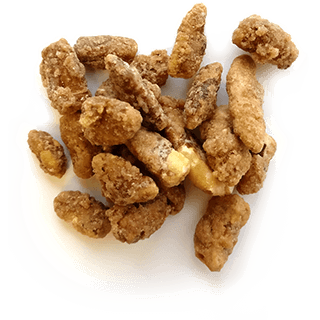 Praline Pecans Large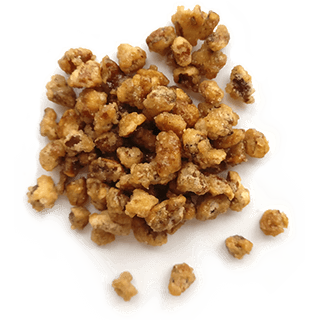 Praline Pecans Medium
Praline Pecans Small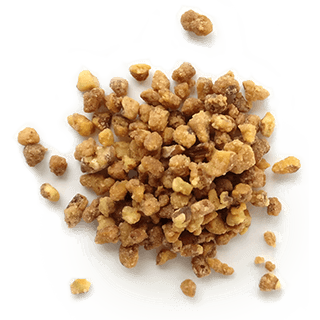 Praline Pecans Small (Frozen)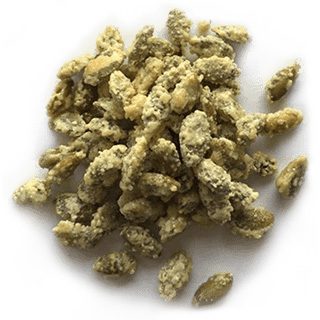 Praline Pumpkin Seeds
Praline Roasted Chickpeas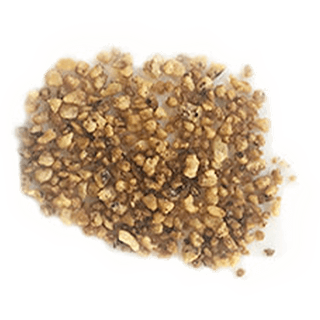 Praline Walnuts Small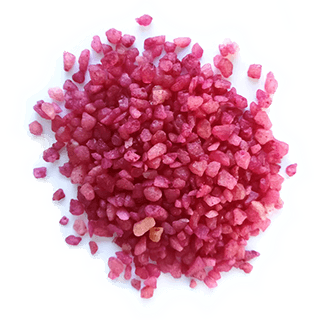 Purple Bubblegum Flavoured Popping Candy (Frozen)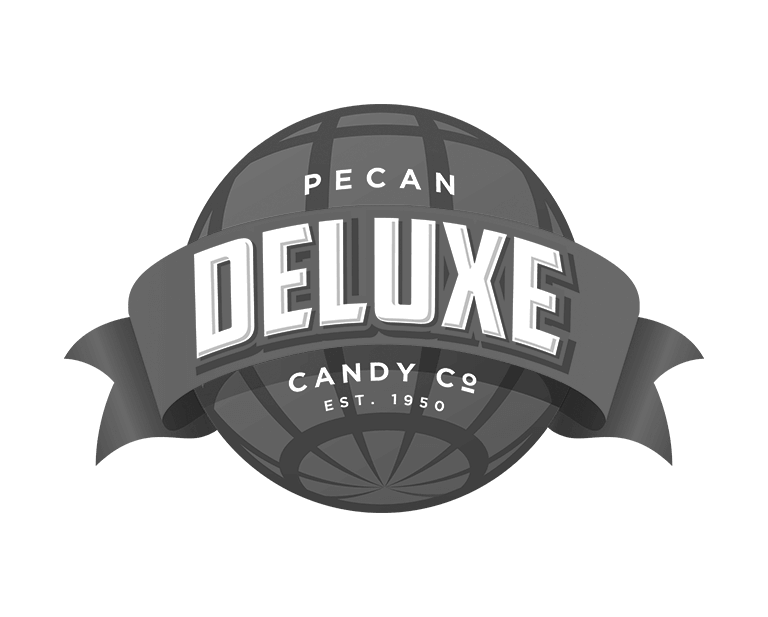 QSR brownie dough cocoa butter 9mm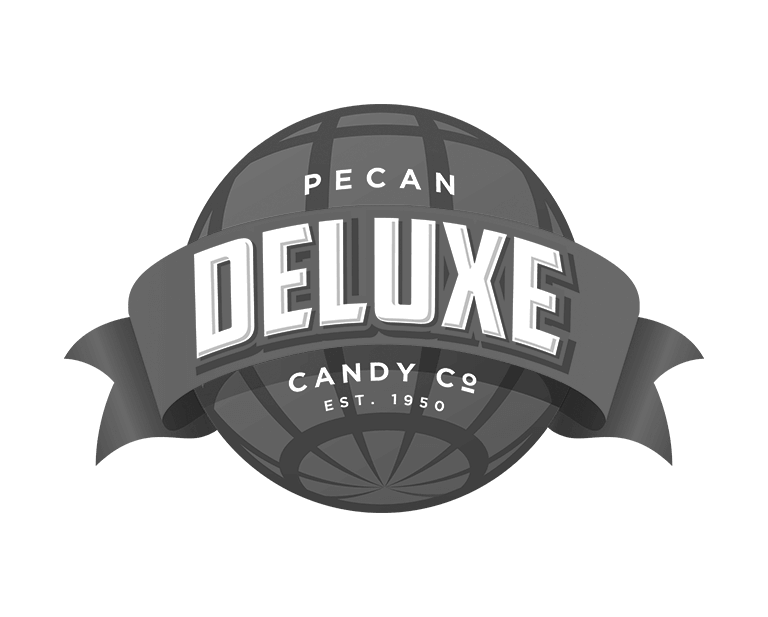 QSR cookie dough cocoa butter 9mm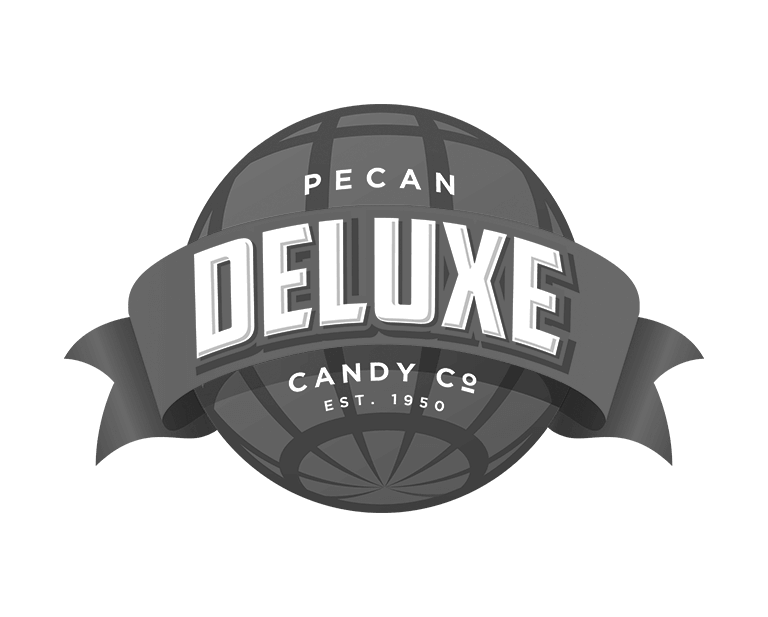 QSR cookie dough RSPO 10mm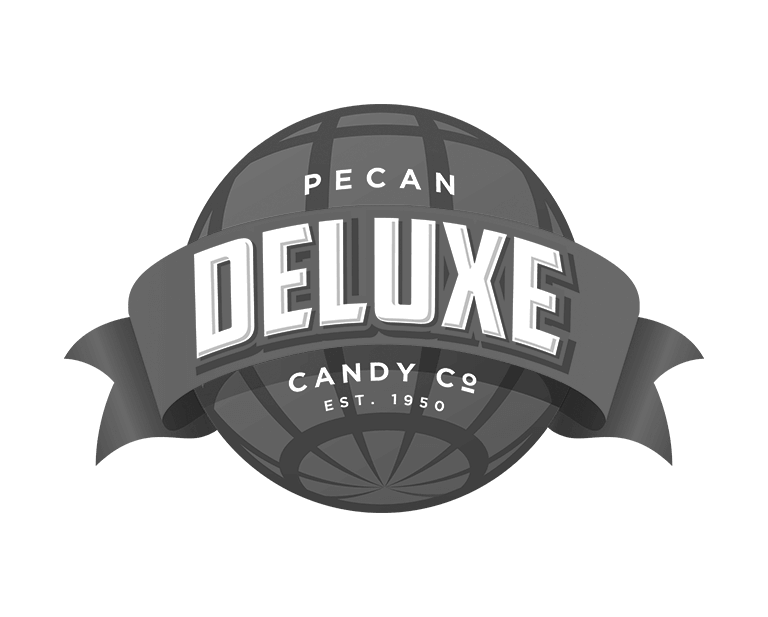 QSR cookie dough RSPO 6mm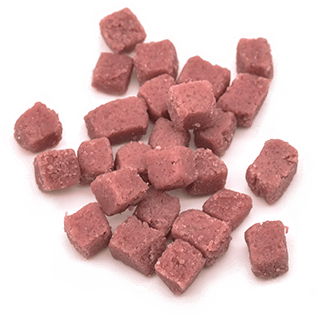 Raspberry Cookie Dough Pieces 8mm (Frozen)
Red Velvet Sponge Cake Pieces 9mm (Frozen)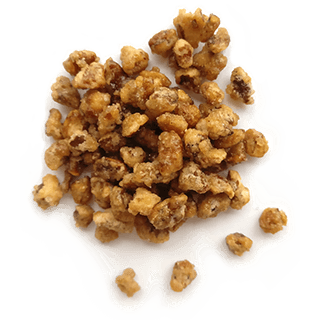 Reduced Salt Praline Pecans Medium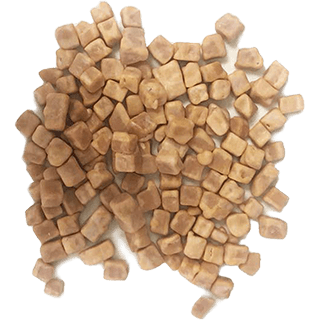 RSPO Barrier Coated Natural Bakestable Caramel Fudge (Ambient)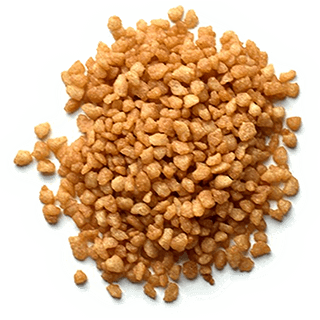 Salted Caramel Sugar Pearls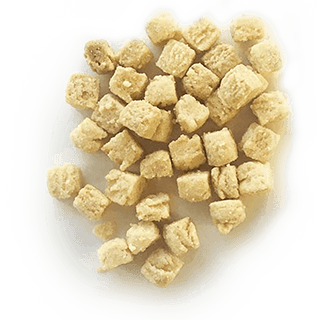 Scone Pieces 8mm (Ambient)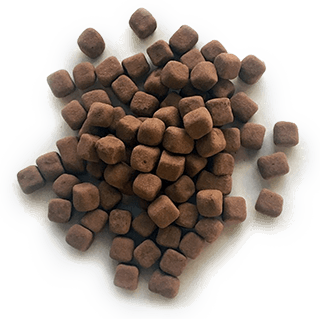 Soft Chocolate Truffles Small (Frozen)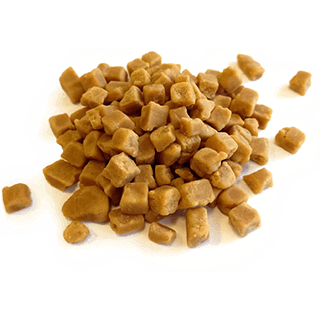 Softer Texture Caramel Truffle Pieces 6mm (Ambient)
Sponge Cake Pieces 12mm (Frozen)
Sponge Cake Pieces 12mm (Frozen)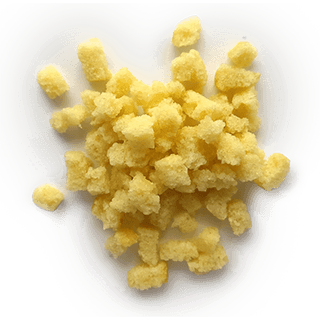 Sponge Cake Pieces 6mm (Frozen)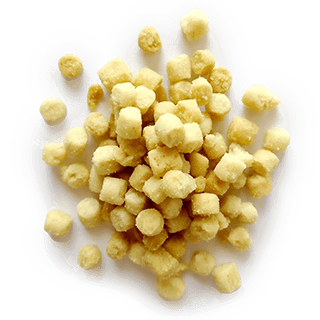 Sweet Pastry Pieces 6mm (Ambient)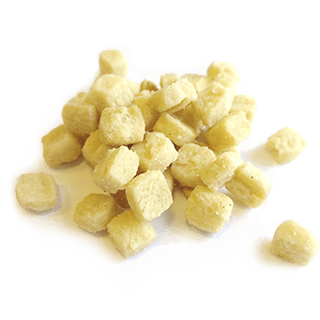 Sweet Pastry Pieces 8mm (Ambient)
Tiramisu Cake Pieces 6mm (Ambient)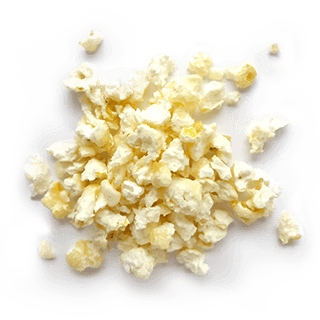 Toffee Coated Popcorn Pieces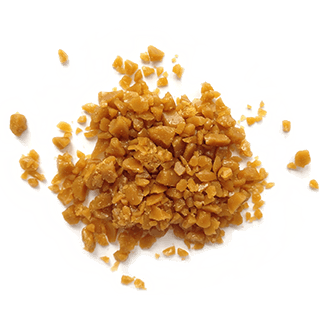 Toffee Pieces 3-8mm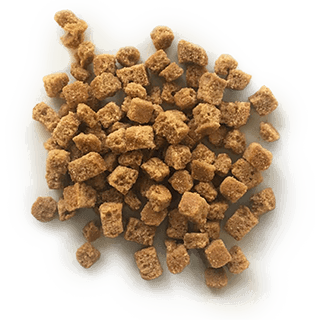 Treacle Sponge Cake Pieces 9mm (Frozen)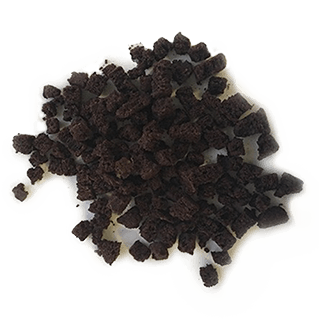 Ultimate Brownie Pieces 6mm (Frozen)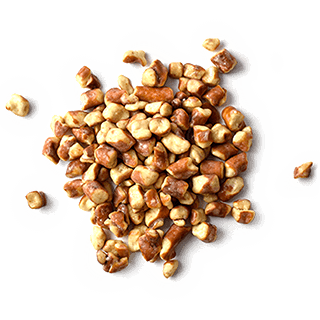 UTZ (MB) Fat Coated Pretzel Pieces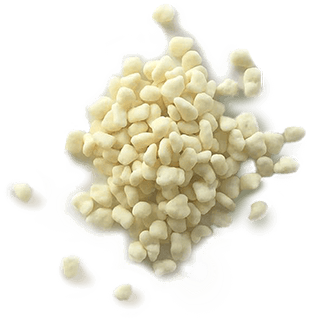 White Chocolate Coated Meringue Pieces (Ambient)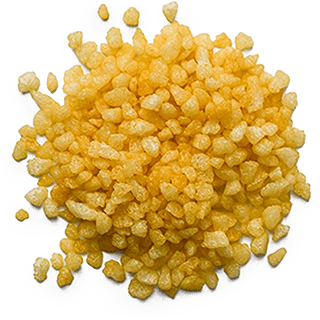 Yellow Sugar Pearls
Get Inspired
With our ability to create customised products just for you, Pecan Deluxe is the perfect partner for developing a premium yoghurt or chilled dessert product. We are the secret ingredient you need to provide the taste experience your customers are looking for. Add the visual appeal and texture your yoghurt or chilled dessert product needs to stand out, taste incredible, and keep your customers coming back again and again.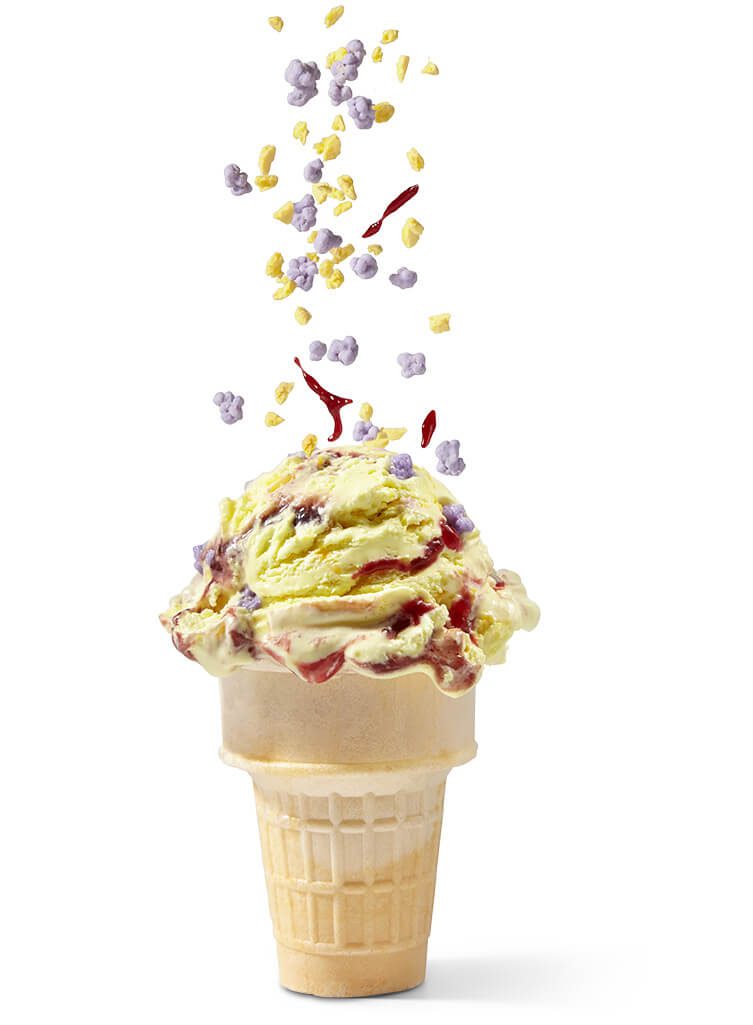 Why Hundreds of Leading Manufacturers and Food Service Providers Trust Pecan Deluxe
Family owned and operated for over 70 years
Lean management with direct access to decision makers
Speed to market and quick turnaround time for samples
Dedicated account team
Products made to order
Ethical sourcing and social accountability
Commitment to quality and food safety
Ingredient sourcing continuity and strict supplier standards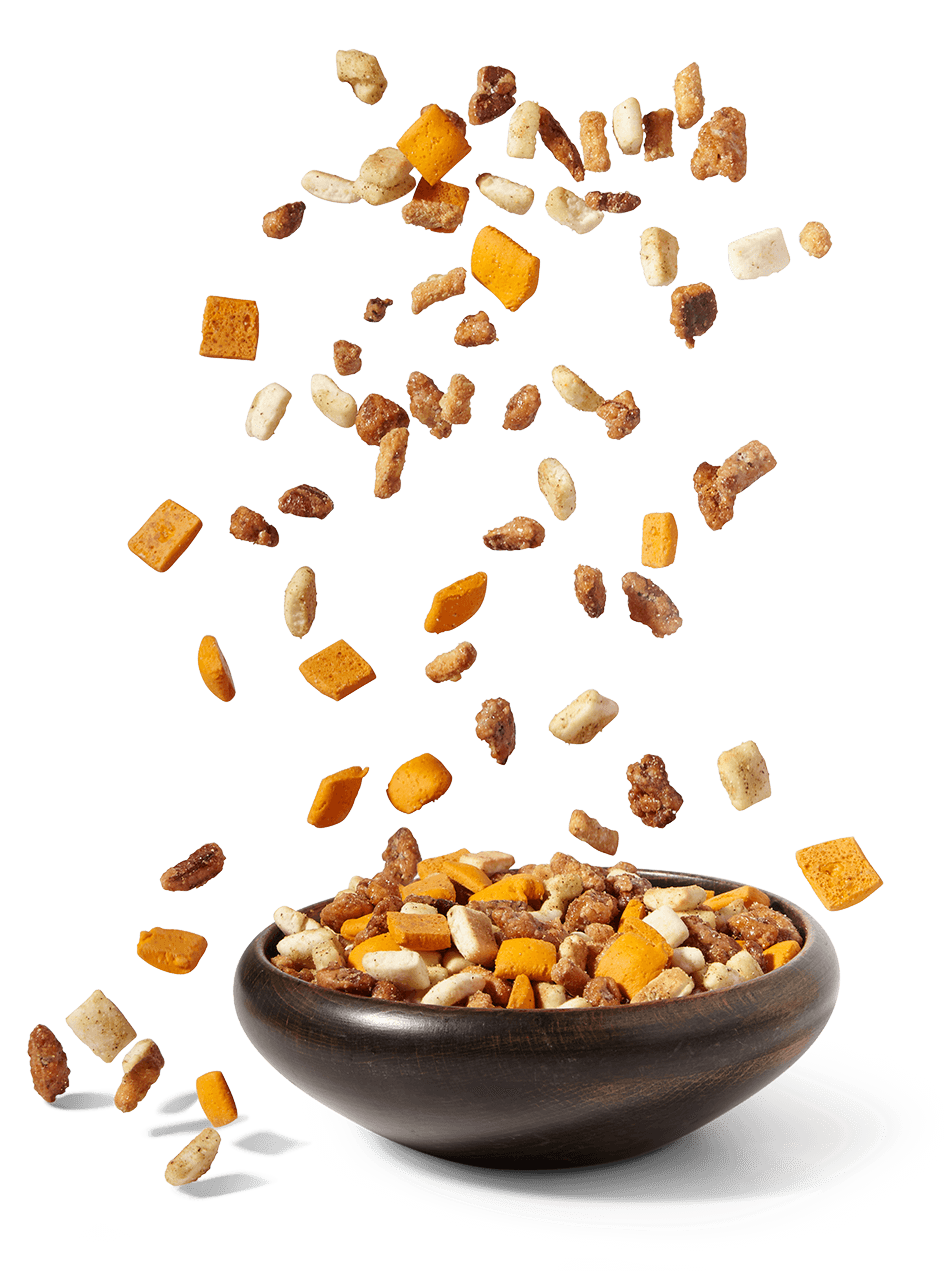 About Our Yoghurt & Chilled Dessert Inclusions
From praline nuts to oaty cookie pieces and chocolate-coated pretzels to sweet brownie pieces. We make a vast array of products commonly used in yoghurt and chilled dessert applications.
Our team of experienced product developers and culinary chefs are looking forward to working with you. Dreaming up fun, innovative, and delicious new breakfast ingredients is a surefire way to get more consumers to take notice of your brand.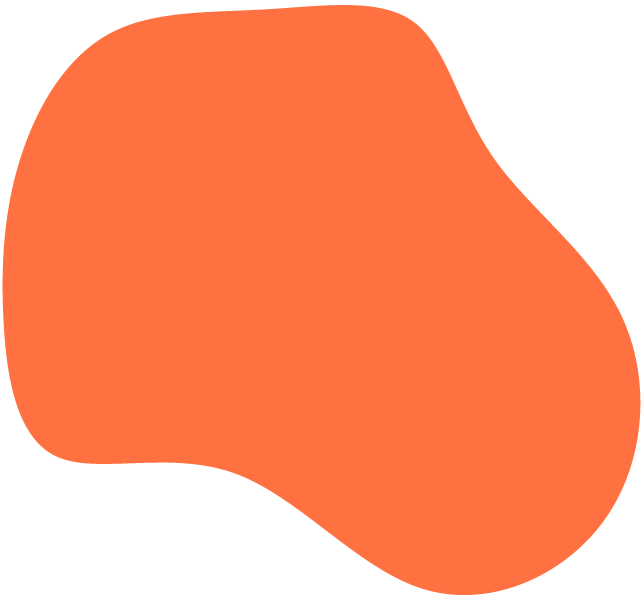 Quality You Can Trust
We take food safety very seriously, which is why we are recognized by the Global Food Safety Initiative, holding a SQF Level 2 Certification for our dedication to food safety and quality. We stand behind our products 100% and are proud to put the Pecan Deluxe name on every single one of them.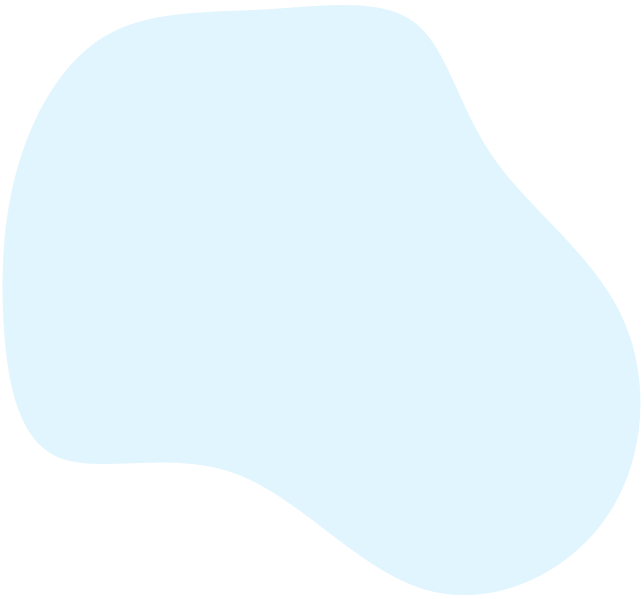 1,500+
Products Manufactured Globally
300+
Employees at facilities in the US, UK, and Thailand
1,000+
Name-brand Customers across the Globe
10,000 lb
Minimum annual order quantity required for a new, custom developed product
As a family-owned business, we appreciate partnerships with great companies like Pecan Deluxe. We appreciate the attention to detail and creative approach the R&D and regulatory teams offer. It is very convenient when samples come quickly and on target (even with multiple options) and paperwork is completed on time, every time! We are very satisfied with this partnership!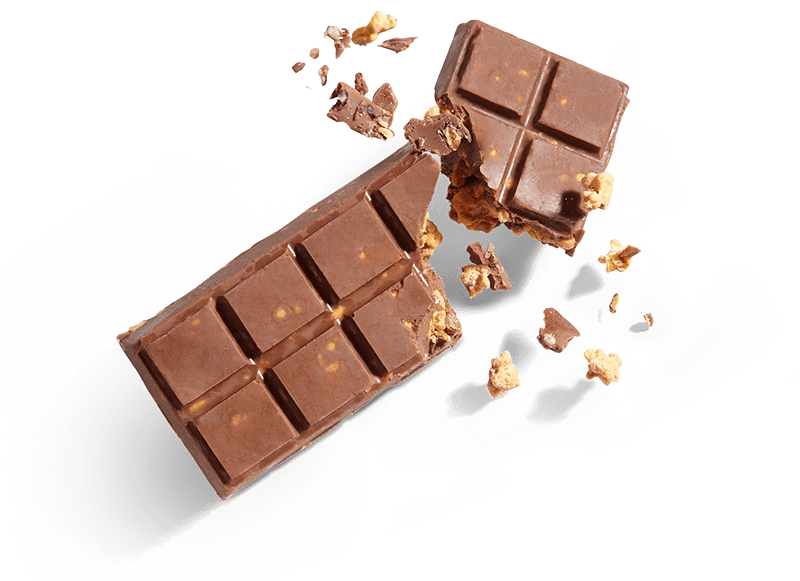 Make Pecan Deluxe Your Secret Ingredient
Let us develop custom-made inclusions just for you. Inquire here and one of our team members will be in touch with you shortly; we look forward to creating something extraordinary together!